Fans of rock bands Soundgarden and Audioslave are mourning the loss of Soundgarden frontman Chris Cornell, who died on 17 May. Revered as one of the most talented artists in rock, Cornell leaves behind a celebrated catalogue of hit singles which have transcended the past two decades.
Cornell performed his final gig at the Fox Theatre in Detroit just hours before he died at the age of 52. Footage from the Soundgarden concert showing screaming fans lapping up the singer's performance prove just how much his talent was admired until his untimely passing.
As the music industry remembers Cornell's artistry, IBTimes UK shines a light on his best songs.
You Know My Name
One of Cornell's best-known songs, You Know My Name served as a James Bond theme song and appeared in 2006's Casino Royale starring Daniel Craig. The anthemic number was co-written with David Arnold and appears on Cornell's second solo album Carry On.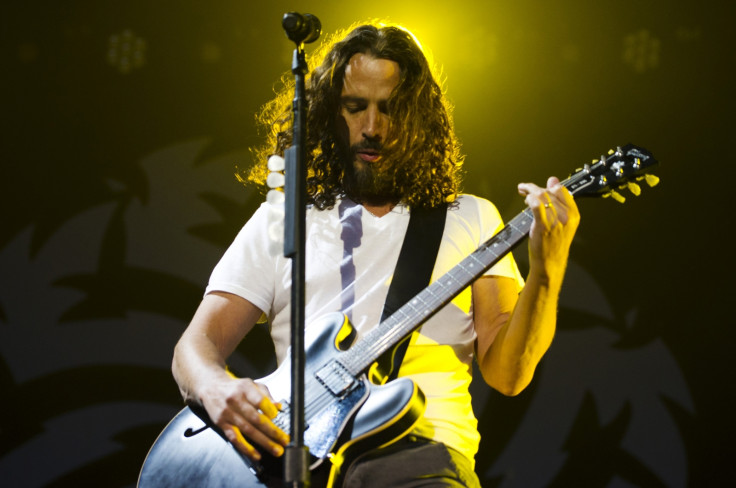 Outshined
The grunge-heavy track is known as one of Soundgarden's most personal thanks to Cornell's lyrics, which include: "I got up feeling so down, I got off being sold out/ I've kept the movie rolling/ But the story's getting old now, I just looked in the mirror/ Things aren't looking so good."
Like A Stone
Audioslave's second single reached number one in the US in 2002 and received a Grammy nomination for best hard rock performance. Fifteen years later and Like A Stone remains a fan-favourite.
Black Hole Sun
Perhaps Soundgarden's best known song, the track earned the band their first number one on the US Billboard main rock chart. It also peaked at number nine on Billboard's Hot 100 and soared to number 12 in the UK raising their profile overseas. Rather fittingly, Black Hole Sun appeared on Soundgarden's Billboard 200 chart-topping album Superunknown.
Spoonman
Spoonman is quite literal in nature, featuring the sounds of street musician Art The Spoonman, who actually plays spoons throughout the track – the use of other instruments like pots and pans contributes to the unique edge of the Superunknown album hit.
The Keeper
Cornell earned a Golden Globe best original song nomination for The Keeper, which appeared in the 2011 movie Machine Gun Preacher.