Musician Chris Cornell of Soundgarden and Audioslave fame, has died at the age of 52, his representative has confirmed. The American singer is said to have passed away in Detroit on Wednesday night (17 May).
In a statement released by the AP, the spokesperson described the death as "sudden and unexpected", adding that his wife is shocked by the news. Cornell's family will now work closely with medical examiners to determine the cause of death.
The news will come as a surprise to fans who watched Cornell perform at the Fox Theatre just hours before his death. The musician sent his last tweet just prior to the start of the concert.
Alongside a photo of the venue, Cornell wrote: "#Detroit finally back to Rock City!!!! @soundgarden #nomoreb******t." In video footage from the show, Cornell is seen at the front of the stage interacting with the audience.
Launching their career in the 1990s, Soundgarden became synonymous with the grunge rock movement. The band released six studio albums, including the chart-topping Superunknown. They won two Grammy Awards for songs Spoonman and Black Hole Sun. The band, also consisting of Kim Thayil, Ben Shepherd and Matt Cameron, split in 1997 but reunited in 2010 and released their most recent album, King Animal, in 2012.
Audioslave was a rock supergroup formed by Cornell and Rage Against the Machine musicians Tom Morello, Tim Commerford, and Brad Wilk. The band released three studio albums and was nominated for three Grammy Awards. Having split in 2007, the band recently reunited in January 2017 to perform as Prophets of Rage, along with Public Enemy's DJ Lord and Chuck D, and Cypress Hill's B-Real.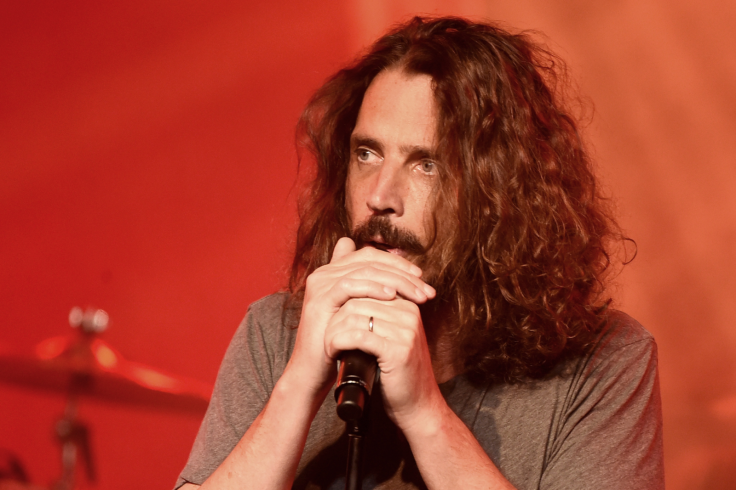 In addition to fronting Soundgarden and Audioslave, Cornell was known for co-writing and singing You Know My Name, the theme song for James Bond movie Casino Royale – the only Bond theme not to mention the title of the film in the song. Cornell also received a Golden Globe nomination for the song The Keeper, which appeared in the film Machine Gun Preacher.
Soundgarden were due to perform at the festival Rock The Mayhem in Columbus on 18 May.
Chris Cornell performing in Detroit on 17 May:
Cornell was known to have battled with substance abuse and opened up about his stint in rehab in 2012. During an interview with The Mirror, Cornell said: "It's something that would have happened even if Soundgarden had stayed together. It was a long slow slide and then a long slow recovery, but there was self-discovery too. For me it was mostly alcohol – from my late teens until my late thirties."