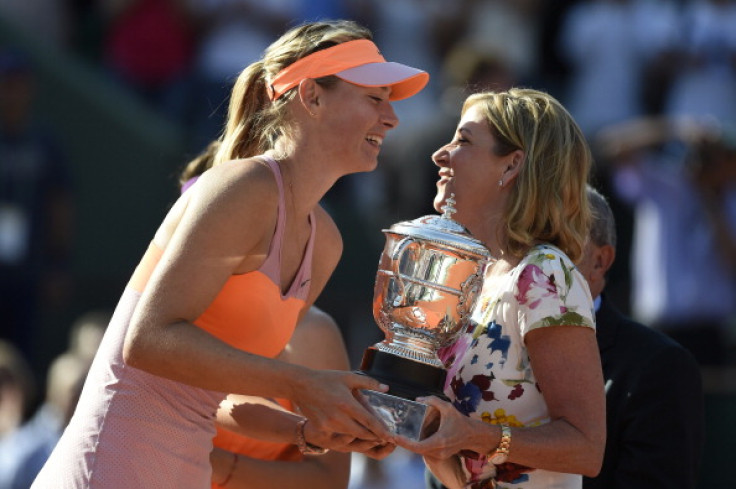 Former tennis player and legend Chris Evert has admitted she was shocked to hear Maria Sharapova had failed a doping test. However, she said she was not surprised by the fact that there is doping in tennis, saying she knew players who doped during her career.
Evert, who is an 18-time Grand Slam champion, claimed the use of performance enhancing drugs in the sport existed during her career. This was before the current anti-doping rules were adopted.
Speaking at a press conference at Indian Wells, where she is a commentator for ESPN, Evert said, "You'd have to have your head in the sand if you didn't at least assume that every professional sport might have some sort of performing enhancing drugs", Reuters quoted her as saying.
"Honestly, in every professional sport I think this goes on to a certain extent. In tennis this doesn't worry me as much, this went on when I was playing."
"I know players on the women's tour who were using, who were using performance enhancing drugs and we didn't even have drug testing."
Speaking on Sharapova, who failed a doping test, she said, "It all comes down to viewing the medical records from the doctors that took care of her 10 years ago and examining exactly what her case is."
"This drug is used for angina and severe heart issues. There's always suspicion when you hear what the drug is used for. That's why her defence needs to show medical records, and her dosage.
"If it does come out cleanly, I would say banning her for the rest of the year would be enough."
The Russian faces up to a four-year ban by the International Tennis Federation for testing positive for meldonium in January, a drug that was banned on 1 January. Sharapova has claimed that she has been taking the drug for 10 years due to health problems.