How do you prove a negative? It is something Chris Froome spends a lot of time pondering. The double Tour de France champion sealed his 2015 triumph on a constant wave of scepticism that often turned into pure hostility, as accusations of doping followed him at every turn of 3360km race, through the Arc de Triomphe and over the finishing line.
Cycling's debauched history means that, as the dominant force in the sport, a cloud of suspicion hangs over Froome. When many former greats have been exposed as some of the biggest frauds in sporting history, it is inescapable.
Accusations were levelled at him at almost every turn of La Grande Boucle, where he was doused with abuse, spittle and, in one vulgar incident, urine. His critics are reluctant to believe science, skill and determination can produce the levels that guide someone to two Tour wins in three years without the use of performance-enhancing drugs. While initially frustrated with the unsubstantiated condemnation, Froome says he sleeps easy at night and feels comfortable knowing that when he does retire, all his successes will still be on record.
"We have entered this new era of cycling," Froome told IBTimes UK. "I will never say that the sport is 100% clean because in every aspect of life, you will have people cheating and breaking the rules. I feel we have inherited a lot of that stigma that has come with the sport, with doping, with Lance Armstrong and his peers. We all know what they were up to back in their time. But I feel there is now a need for winners of the Tour de France to go 10, 20 years and not be stripped of their yellow jerseys and their trophies, and that's where myself and Team Sky are at now."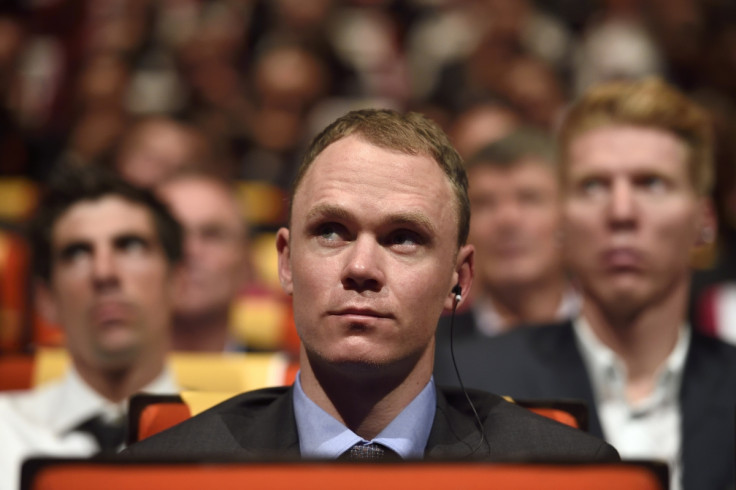 Such was the enmity directed at the Kenyan-born rider in the summer that he refused to apply for a Therapeutic Use Exemption (TUE) while battling illness in the final week of the Tour. It did little to stop the innuendo that provided a dark backdrop to his success. His stunning ride at Stage 10, which increased his overall lead to three minutes, invited more, with one French commentator suggesting the power generated in that climb was "abnormally high". French broadcaster France 2 went as far to display pictures of Froome's climb alongside that of the disgraced Armstrong several years earlier, an act that understandably infuriated Team Sky principal Sir David Brailsford.
Team Sky would later release Froome's performance data and invited people to make their own minds up, despite leaving the door open for rival teams to possibly use the information to their own advantage. After his victory, the 30-year-old also committed to undergo a series of independent physiological tests, the results of which are to be released later this year.
"I am sure there will always be naysayers, but I don't spend a lot of time and energy on it. I know what I am doing is right. I do understand that with winning the Tour de France multiple times, there comes a level of responsibility, to portray the sport in a good light and show that things really have changed. And that is what we are doing.
"But how do you prove a negative? You spend the whole year training as hard as you can to be the best you can be, but when you get to that point and you destroy your opponents you are very quickly labelled a fraud, as a cheat. That is the unfortunate predicament we find ourselves in. But I certainly feel I have gone above and beyond and been outspoken about the state of the sport and the measures that the governing body has implemented, above and beyond the normal sets of regulations for doping in sport."
For Froome, he must sometimes feel like banging his head against a wall. In his efforts to distance himself from the allegations that have followed him to the summit of cycling, he has also come to act as a spokesman of sorts for cleaning up the sport. In August he explained how he was in frequent dialogue with Cycling's Independent Reform Commission (CIRC), pushing for more rigorous testing at lower-profile events, while he remains a staunch advocate for 24-hour testing that, in theory, provides cheats with no escape.
"The Union Cycliste Internationale [UCI] has come in and introduced a no-needle policy so that no matter what the medical reason is there are no needles allowed in cycling, while 24-hour testing gives people piece of mind that the sport is cleaning up. More the better."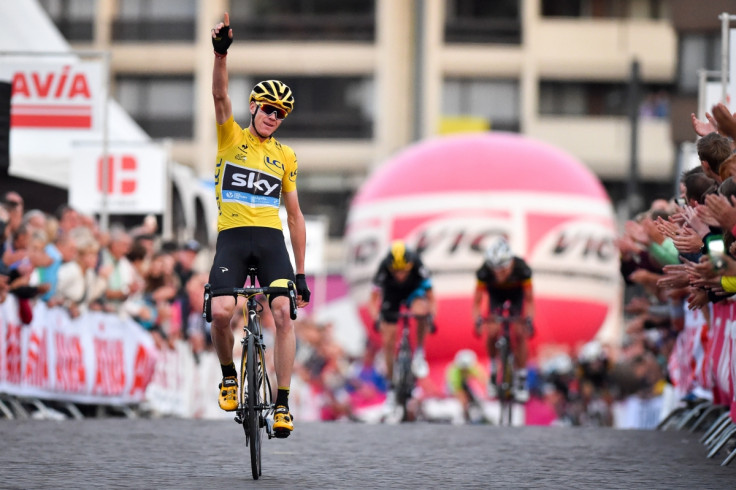 In 2016, Froome can keep hold of the yellow jersey and become the first man to cleanly defend his title since Miguel Indurain in 1995 – after Armstrong and Alberto Contador saw theirs erased from history by their own doping scandals. In order to do that, Team Sky team will again hope to harness the inexorable advances in scientific analysis and technology, the foundation of last year's success.
"Given that cycling is a very traditional sport, it is hard to bring in new technology, new ways of training, new approaches to performance," Froome continued. "I think that is where certainly Sky has challenged what teams have done traditionally. Not to say we are the only team doing it, but there are teams out there who haven't necessarily invested as heavily as we have in terms of looking at performance and how we can perform better through data, focusing on recovery, all the different elements that determine how you perform.
"It definitely feels there are teams that are playing catch up. But having said that, we don't have the perfect formula, it's something that is always evolving. We have to hopefully try stay on the front end of that and find more ways of innovating and finding more ways to prepare."
Cycling has already endured some very dark days where past icons have been exposed, disgraced and dismissed all in the name of cleaning its name. For Froome, this is still an ongoing process, but he believes the progress his profession has taken eclipses the efforts taken in other sports, where doping continues to cast a shadow.
"The first step that cycling took is the most important; identifying and accepting there is a problem. I think some sports are still in denial, until you recognise the problem you are not going to rectify it and put measures in to combat the issues. The first step is recognition and then working out how to police the sport. In that respect, cycling is leading the way. Other sports are looking at cycling and almost copying what has done over the last decade."
After the route for the 2016 Tour was announced in October, planning and preparation can begin to be put in place. Froome is not expecting to be welcomed back to France with open arms, but that is of little concern to him right now. "I sleep perfectly. I know I have only done things that are above board. I know in 20 years time my titles will still stand."