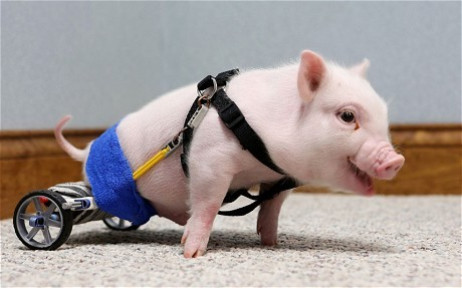 A month-old piglet who was born without the use of his back legs has been given a new wheelchair for Valentine's Day.
Florida piglet Chris P Bacon made headlines last month when his owner and vet, Len Lucero, uploaded a video of him on YouTube.
He had made Chris a wheelchair from K'nex toys and, having outgrown his last chair, he has now got a new mode of transport. Eventually the piglet will use a dog wheelchair.
Chris was brought to Lucero by a woman who wanted to have him put down because of his disability.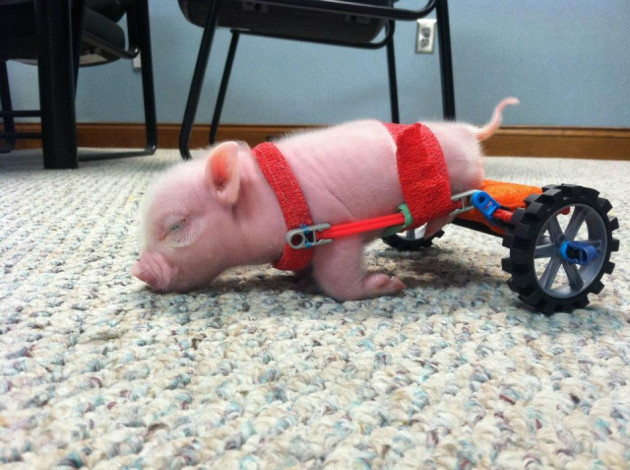 However, Lucero decided Chris deserved another chance and posted a video of the piglet online.
Since then, Chris has amassed a huge following, with over 17,000 fans on Facebook and one of his videos having over 500,000 views.
On his Facebook page, the piglet says: "My name is Chris P. Bacon. I am a pig in a wheelchair. My veterinarian Dr Len Lucero decided that I needed to be given a second chance.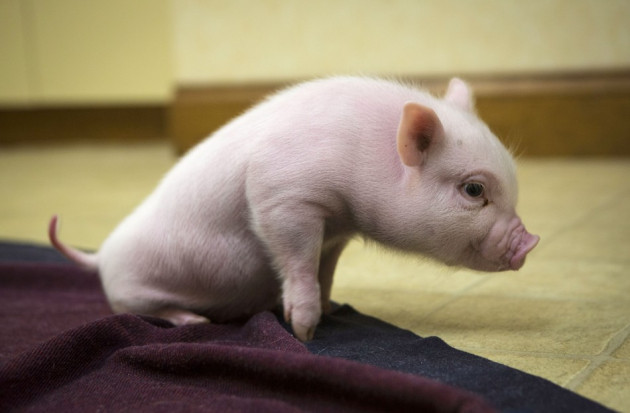 "A young woman reluctantly brought me to Dr Lucero and asked that I be euthanized because she did not know what kind of life I would have. I have a congenital defect that affects my rear legs, but I am otherwise happy and healthy.
"I went home with Dr Lucero that day, so that I would have a chance at life as a handicapped pig. I live in Florida and love my new life! Thanks for sharing it with me!"
Lucero said: "He's cute. He grunts. And he's got a pretty cute little wheelchair.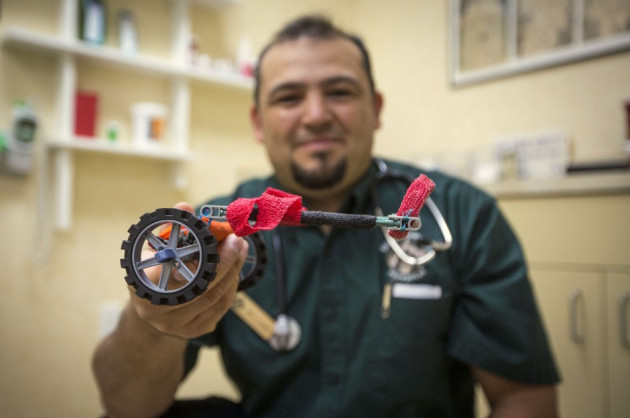 "He was healthy and I was afraid he would have eventually met his maker.
"He just makes me happy. [I get] three or four hours of sleep a night, if that, because I'm trying to keep up with all his media."
"I want my piggy to be famous. My goal is to put him out there because he makes people happy."