Tottenham Hotspur defender Jan Vertonghen says Ajax midfielder Christian Eriksen is ready to join the club.
The Belgian, who scored the winning goal in the Premier League win over Swansea City on Saturday, joined Spurs from Ajax in the summer.
Eriksen has been heavily linked with a move to English football in recent months, having impressed in Europe against Manchester United and Manchester City and Vertonghen, a former teammate of the Dane believes is ready to a move to Tottenham.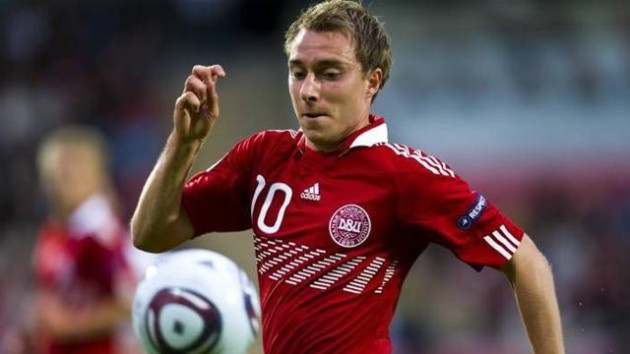 "Technically, he's one of the best players I've played with," Vertonghen said.
"He can use his right foot and his left foot equally well and he is always fit.
"Since he was 17 or 18 he has played so many games for Ajax and hardly ever been injured. When he gains a bit more physical strength, then I think he can play in any team.
"I don't want to speak for him but he is a good player, and I think a good player can play here."
Vertonghen, who said in mid-week he had turned down a move to Arsenal in the summer, scored his first Tottenham goal in the win over Swansea this weekend as the club cemented their place in the Premier League's top four.
The first half strike came via a Kyle Walker free-kick, as Vertonghen's right-footed striker went beyond Gerhard Tremmel in the City goal.
"(My goal) came at the perfect time," Vertonghen admitted. "I think Swansea play good football and were strong at the end.
"We were concentrating until the end because we know what happened in six or seven other games. It's a good win and we're back in the top four now."
Tottenham were put under huge pressure in the closing minutes by Swansea but Andre Villas-Boas' side were able to hold on to help continue a run of one defeat in their last seven, and striker Jermain Defoe says the club have a good chance of finishing in the top four.
"It's going to be difficult with the other teams around us because it's a strong league," Defoe said.
"But it's important to look at ourselves and just keep winning games, that's all we can do. We'll see what happens.
"It's well known that we've been conceding late goals but it was a fantastic performance from the lads today."