Ajax midfielder Christian Eriksen says interest from the likes of Liverpool is special, but adds he has not given any thought to a departure from the Eredivisie side.
Eriksen is one of Europe's rising stars, and has previously been linked with a move to Manchester United following his impressive performances for his club and country Denmark during the summer's European Championship.
Reports in his homeland have linked him with a potential move to Liverpool, and while Eriksen is flattered by the reported interest, he has had no thoughts of leaving Ajax.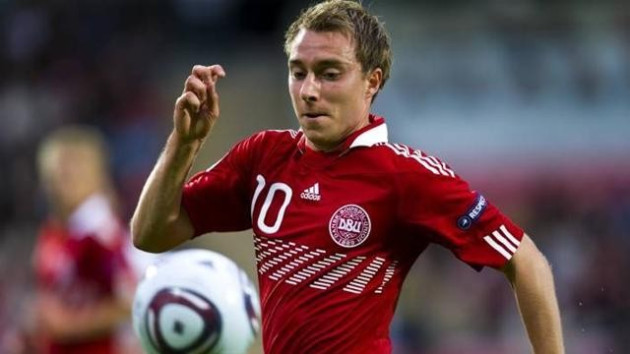 "It's very cool that the focus is on one of the big clubs [Liverpool]. It's very special, but I have not really thought about a club transfer in any way," Eriksen told tipsbladet.dk.
"We do not know yet. It really depends on the season and how it all looks like summer, says Eriksen.
"We hope and expect that we can continue. It will be a great achievement in itself, if we can be champions three years in a row, so that's what we go for."
Meanwhile, winger Stewart Downing is keen to win his place back in the Liverpool side having fallen out of favor under new manager Brendan Rodgers.
Downing has made just one league start under Rodgers this season, after being a near ever-present under Kenny Dalglish in the Premier League last term.
But the England international is yet to be taken to by Rodgers, who made public his disapointment with Downing's form, and the 28 year old says he is determined to break back into the reckoning at Anfield.
"I'm disappointed," he began. "if that's how the manager sees it then there's nothing I can do. I would have preferred it if it was private.
"I was upset but you'd have to ask the manager what he meant by it.
"Bravery is a lot of things. It's not just tackling. Bravery is also taking the ball when you are losing the game and trying to create things. That's what I try to do.
"I was surprised that it came out. I've obviously spoken to him on numerous occasions about different things when I wasn't in the team, private things, but the only thing I can do is keep playing well.
"I fought very hard when I was at Aston Villa to do well for them and get a good move to Liverpool."