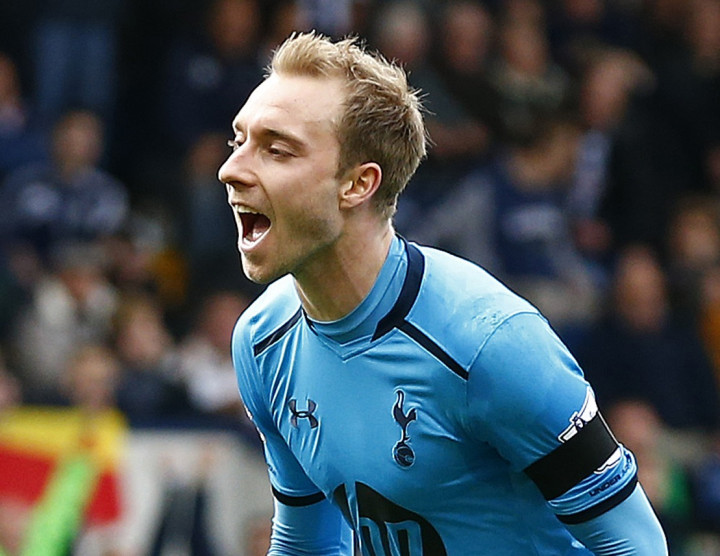 Christian Eriksen has admitted that Tottenham Hotspur players are struggling to adapt to Mauricio Pochettino's tactics on the pitch, which has led to their struggle in the league this season.
The Argentine manager left Southampton and made a switch to White Hart Lane. The north London club have already lost five matches in the league and they are 10th on the table with 17 points from 12 games.
The Danish international, however, remains confident that Tottenham will improve and says the White Hart Lane outfit are heading in the right direction under Pochettino's guidance.
"We're getting used to his training and how he wants us to play in the games but sometimes it just doesn't connect at all. But I think overall we're doing the right things and adapting in the right way as well," Eriksen said, as quoted by the Mirror.
"If you have a solution on the pitch and you ask one player to do that and a different player does that, you need to have that mentality and know what your other team-mates do. I think we need to improve that and I think we will as well."
Meanwhile, Tottenham are unbeaten in the Europa League this season as they extended their unbeaten run after registering a 1-0 win over Partizan on Thursday.
Eriksen says he is not able to understand why his side are struggling in the Premier League, despite enjoying a great run in the European competition.
"I don't know why. Of course there is a lot of games and sometimes you have a bad day, unluckily we had a few bad days," he said.
"But hopefully that'll turn now and hopefully if we've got enough confidence we'll go and win as well. We've had a few more games in the Premier League than the Europa League, the teams play differently."
"If you play English teams they play in an English way and if you play a team from outside England they play different - I think that's better for us maybe," Eriksen concluded.