Christians 'bathing in raw sewage' at Jesus Christ's baptism site in West Bank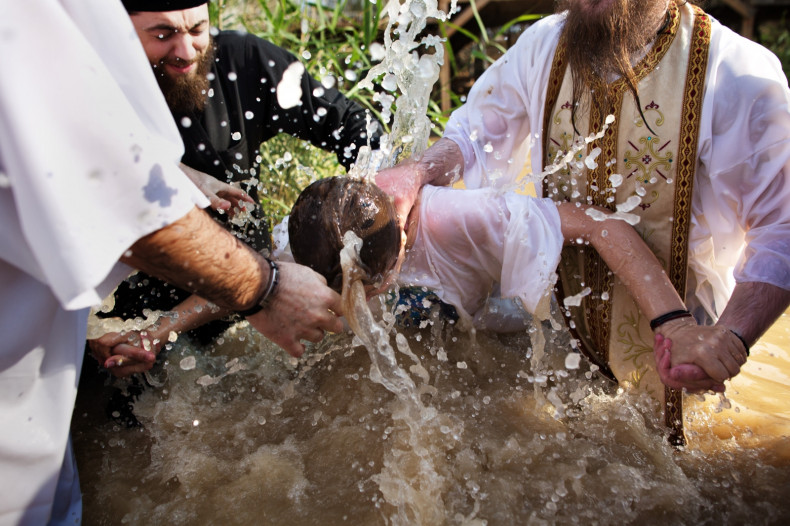 Hundreds of thousands of Christian pilgrims who visit the site where Jesus Christ is believed to have been baptised could be bathing in dangerous levels of raw sewage, a report has claimed.
A joint Palestinian, Jordanian and Israeli environmental group has claimed that the water at Qasr el Yahud in the Jordan Valley – where John the Baptist is said to have baptised Christ – is so filthy that pilgrims are in serious danger when bathing in it.
"The water at the baptism site is unhealthy," Nader Khateeb, the Palestinian director of EcoPeace, told the Times of Israel. "It has so many potential health risks. We believe that the people who want to be baptised in that part of the river should be baptised in fresh healthy water."
A report by the Israeli Environment Ministry in 2014 found that the faecal coliform count – a gauge of how polluted water is – was six times what was healthy for humans to bathe in at Qasr el Yahud.
EcoPeace Israeli director Gidon Bromberg added that the water contained a mixture of untreated and partly treated sewage and waste from agriculture and commercial fishing sites close to the Sea of Galilee, which feeds the Jordan River.
"The water quality is anything but holy in nature. If in the past the Jordan river was a fast-flowing, overwhelmingly fresh water source, today the Jordan River hardly moves and has a very poor water quality," he said.
An estimated half a million pilgrims visit the site in the Palestinian section of the Jordan Valley in the West Bank, which has been under Israeli military control since 1967. Across the shallow river is Jordan, and a under-water fence separates the two countries.