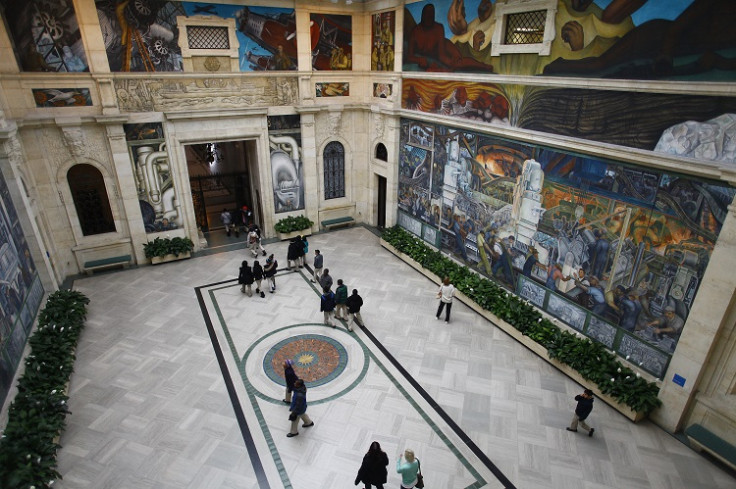 British auction house Christie's has revealed that Detroit, the largest US city to file for bankruptcy, has between $484m to $867m worth of works of art.
The city paid Christie's $200,000 (£122,225, €146,221) to value its art collection, in a bid to shore up cash for its financial restructuring. The auction house said in a final 150-page valuation report that it slightly revised up its valuation range for purchased works of art in the Detroit Institute of Arts (DIA) collection.
"We have fulfilled our commitment to the Emergency Manager by providing a fair market value appraisal of City-purchased art at the DIA," said Doug Woodham, President, Christie's Americas.
"We have also provided non-sale alternatives that would raise money for the City while allowing the collection to remain intact. We trust that both aspects of our report will serve as a useful resource for the Emergency Manager as he continues to evaluate this element of the City's debt restructuring process. We thank all involved, including the DIA, for their cooperation with us in completing this assignment."
However, Christie's statement backs up Detroit's emergency manager Kevyn Orr's comments that the city has no plan sell off its 60,000-piece collection.
Orr, who oversees the city's finances and bankruptcy, said "this valuation, as well as the valuation of other city assets, is an integral part of the restructuring process."
"It is a step the city must take to reach resolutions with its creditors."
The DIA, founded in 1885, is billed as one of the US' most comprehensive and diverse museums in the country.
Its valuable collections include Egyptian statues, Caravaggio's 1598 masterpiece, Martha and Mary Magdalene, and Auguste Rodin's bronze The Thinker.
It also has an 1887 self portrait of Vincent van Gogh and a 27-panel fresco by Mexican artist Diego Rivera.
It is currently housed in an ornate Beaux-Arts style building in the city's cultural hub and gets at least 400,000 visitors per year.
After Detroit filed for bankruptcy on 18 July, the museum officials hired an attorney to represent its legal interests. They noted that the city could not force the museum into a fire-sale situation because its collection is held in "public trust".