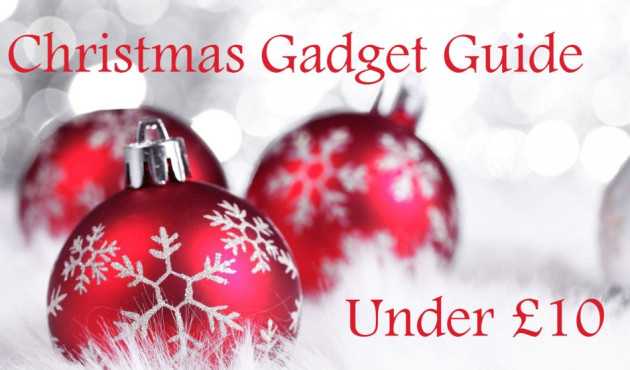 Need ideas for what to buy this Christmas? In part one of our Christmas Gadget Guide, we bring you the best options for £10 and under.
£10 may not be a lot of money to spend on a gadget for Christmas, but as you can see the options open to you are not limited and we think there is something in our selection.
1. Banksy iPhone 5 Case (£9.95)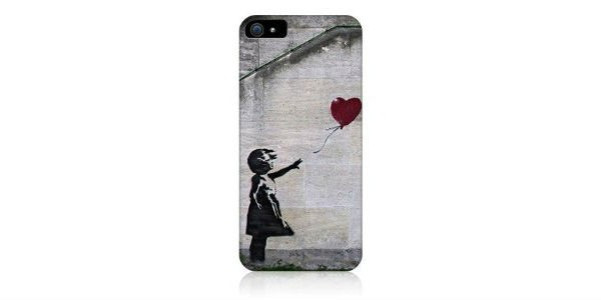 iPhone 5 cases are ten-a-penny these days and everyone who owns an iPhone probably already owns a case.
Therefore, if you are buying a case for someone this Christmas, you need to make sure it's something a little bit different. There are two ways of going about this. One is to spend almost £2,000 on this solid titanium bumper case while the second, and far more likely, is to buy a case which simply looks unique.
We like the look of this glossy protective Banksy case featuring his iconic Balloon Girl. While it may not protect your phone from the biggest impacts, at least it won't set you back £2,000.
2. Batman + Spiderman (£4.99 each)

No, we're not suggesting that for £10 you would get the combined might of Batman and Spiderman, but you will be able to play as the crime-fighting duo on your smartphone or tablet. Available on Google Play and Apple's App Store, both games will set you back £4.99 each.
The Dark Knight Rises follows the plot of Christopher Nolan's epic film giving you access to Batman's full arsenal of weapons to use during hostage situations, bomb squads, jailbreaks and car chases across dozens of missions.
The Amazing Spider-Man is also a film spin-off, seeing you take on the role played by Andrew Garfield in the latest instalment of Spider-Man. You will climb, jump and web-sling from building to building and come up against the Lizard and his minions in over 25 missions.
3. Underwater Disco Lightshow (£7.99)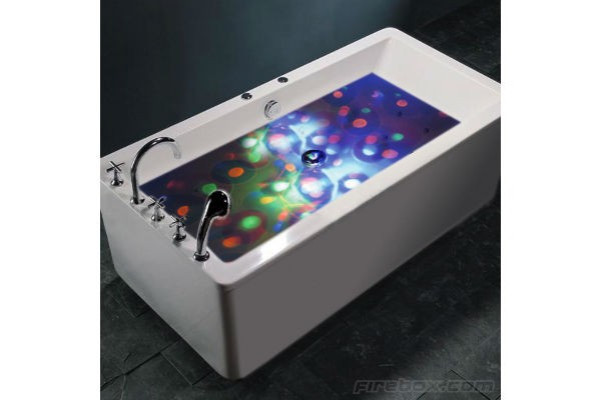 Bored of bath time? Then there is clearly only one answer. Blow out all those romantic candles, change the music from Celine Dion to The Village People, and switch on your very own Underwater Disco Lightshow.
This "ingenious floating gizmo" projects several "seriously psychedelic multi-coloured light sequences" onto the bottom and sides of the bath.
With the lighting effects being distorted by the water, this battery-operated and 100% waterproof gadget should keep you entertained for many hours - or at least until the water goes cold.
4. Grippy Pad (£6.99)
The marketing bumf for the Grippy Pad compares it to a frog's feet - but in a good way. Like the amphibians, the Grippy Pad can stick to just about anything, keeping your phones and other gadgets in place.
Using "advanced silicone material" the Grippy Pad can be stuck to your car's dashboard (or the cockpit of a jumbo jet if you're a pilot) and everything from Sat Navs to smartphones and tablets can be attached.
You could even use it to mount your iPad onto your kitchen wall so you could watch TV or read a recipe website while cooking the dinner.
The Grippy Pad will never lose its grip on your phone, and when the stickiness does seem to be wearing off, just wipe it with a damp cloth to replenish it.
5. Digital Photo Keychain (£9.99)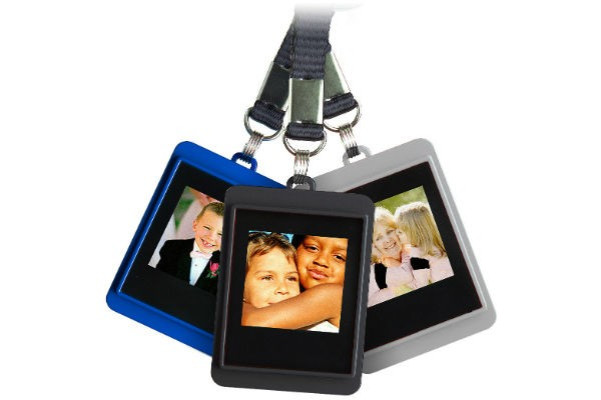 Digital photo frames were the must-have Christmas present a few years ago, but with the proliferation of tablets, interest seems to have waned, with many people sticking them in the drawer to gather dust.
Now however you can bring your digital photo frame with you, with this Digital Photo Keychain. Traditionally keychains showed off a single picture, but with this digital version you can tote around up to 100 photos of your nearest and dearest (or 100 images of your dog if that's what you want) and watch them as a slideshow on the 1.5in screen.
It's easy to use too, with a drag-and-drop system in place, and physical buttons on the rear to cycle through your pictures.
Must Read: