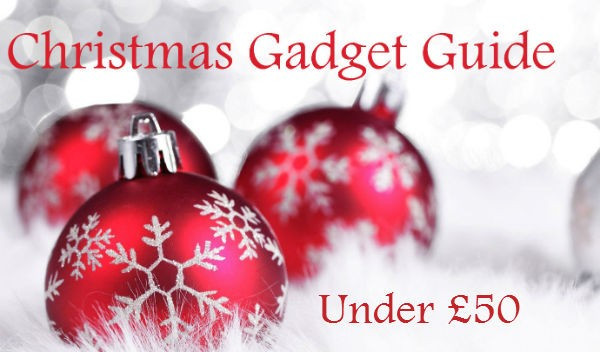 There's less than two weeks until Christmas, and continuing with our festival buyers' guides for the gadget-lovers in your life, today we're looking at fun tech for under £50.
You could take the easy route here a pick up a copy of Call of Duty: Black Ops 2, but if you want your gift to stand out and be remembered, have a look at the five we've suggested below.
1. USB Negative Scanner (£49.99)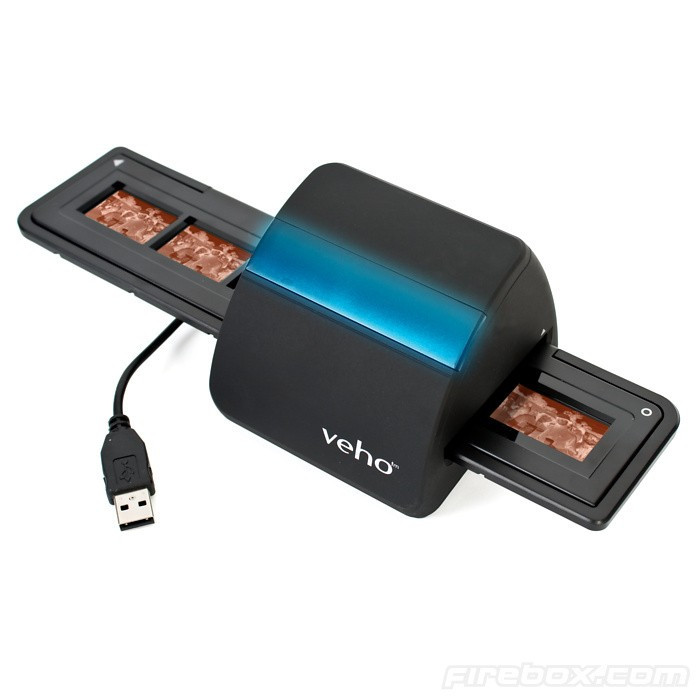 Before digital cameras exploded onto the scene a decade ago, we were all using 35mm film to capture images, and in an age before automatic, offsite backups to the cloud we had drawers full of photos and negatives, which are easily damaged or lost.
Help is at hand though, with this USB-powered negative scanner that uploads negatives as 5-megapixel images to your computer in a couple of seconds.
Just plug it in, open the included software for PC and Mac, and feed your negatives into the reader, which has automatic focus and exposure balance to help get the best out of your film.
The scanner comes with a brush to help clean the negatives before they're captured, along with holders for film and slides, and software to help you adjust the quality and size of each scan.
We should note that, while the scanner can capture 5-megapixel images, Mac users can only use the included software to scan at three megapixels - but that should still provide decent results.
2. Apple iPod shuffle (£40)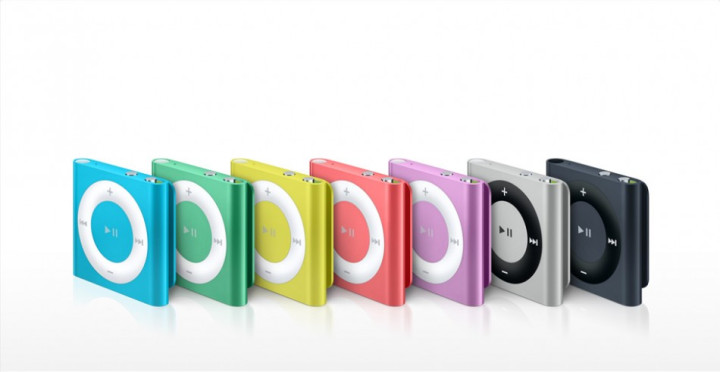 Apple might not be known for its cheap prices, but the iPod shuffle costs £40, and for that you get the same attractive and sturdy aluminium case as any other Apple product, intuitive iTunes integration and 2GB of storage, which is good for around 500 songs.
To make the iPod a more personal gift, Apple will laser etch a two-line message on the back for free if you order online, and the shuffle is available in seven different colours.
There's a clip on the back to attach it to your clothes and controlling it is as simple as play/pause, skip song and playlist, or shuffle. The iPod also has VoiceOver, which will read out the name of the song currently playing at the press of a button.
Battery life is quoted as 15 hours of music playback, and there's a pair of Apple's iconic earphones included in the box, along with a USB cable to charge and sync via the headphone jack.
3. Electronic Drum machine T-Shirt (£29.99)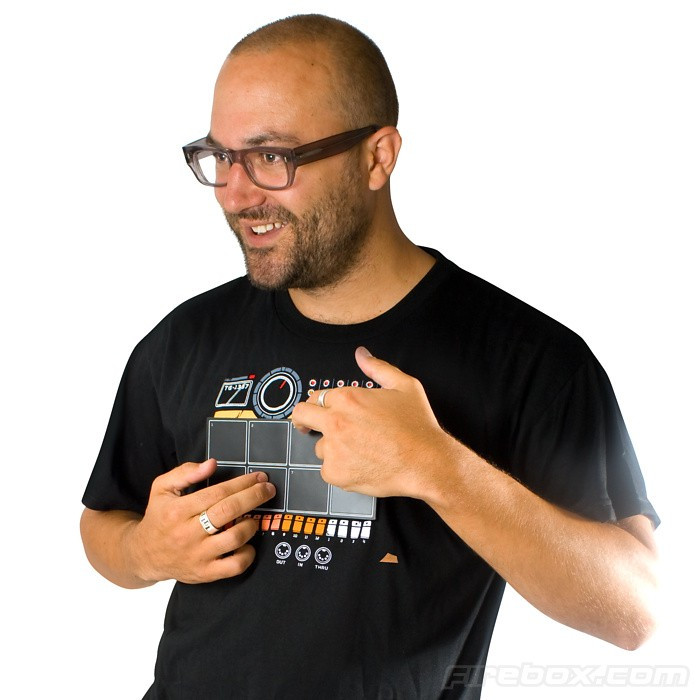 Nothing says 'geek' more than a t-shirt that you can play the drums on. This t-shirt has a drum kit on the front with eight touch-sensitive pads and connects to a portable speaker styled like a Marshall amplifier to clip on your belt - and yes, it can be turned right up to 11.
There are nine different types of drum kit to chose from, ranging from rock and jazz, to classic, and sounds from popular video games. Once you've got a beat going, hit the loop button and add a new layer to create more complex tunes up to three minutes long.
If the included speaker isn't enough, you can hook the t-shirt up to almost any other sound system, thanks to the 3.5mm audio out jack.
The drum pads and electronics can all be removed from the shirt, and it is machine washable.
4. iCade Gaming Cabinet for iPad (£49.95)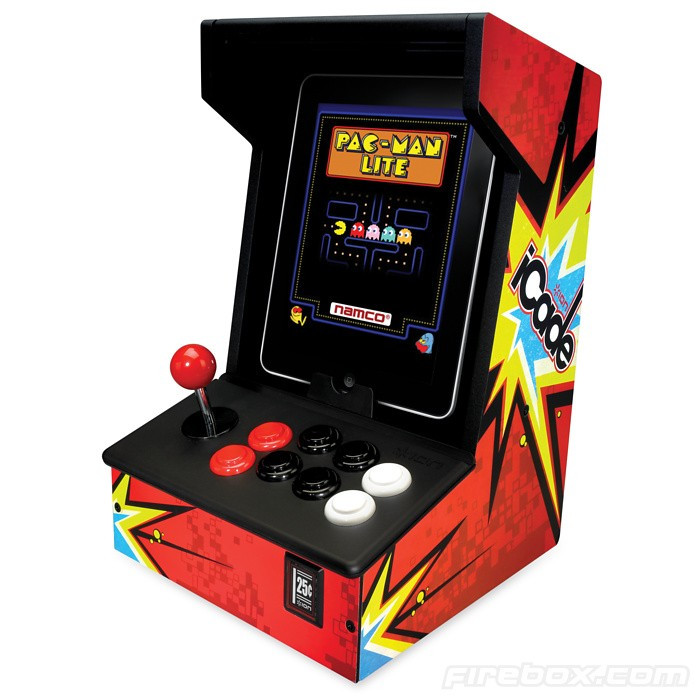 Angry Birds and TempleRun are great, but you can't beat a retro arcade machine full of Atari classics.
The iCade looks like a classic gaming cabinet, with eight buttons and a joystick to play your way through classic Atari games like Pong and Asteroids, and there are 200 more to be downloaded from the iTunes Store.
Because the iCade uses Bluetooth to pair with your iPad, it is compatible with all models, from the original 2010 iPad, right up to the iPad 4 from late 2012 - the change from 30-pin dock connector to Lightning port isn't a problem here as it's all wireless.
5. Magic Wand Remote Control (£44.99)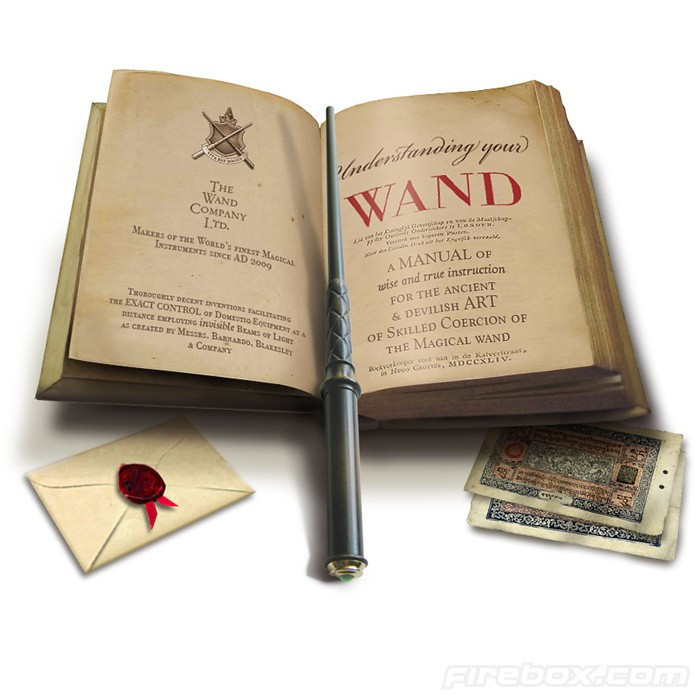 Television remotes are rubbish. All those buttons with their confusing, rub-off icons could be improved with a bit of magic.
We say magic; it's more a case of accelerometers and clever electronics that make this buttonless wand capable of learning up to 13 commands to be used to control your television.
Volume can be adjusted by rolling the wand between your fingers, and channels are changed by flicking the wand left or right, or a large movement can be used to turn the TV on and off.
Your TV can be muted by tapping the touch sensitive wand, and the device goes into standby after a minute of inactivity to save on battery life - it'll wake again as soon as you pick it up.
A must for all Harry Potter fans, the wand measures 35.5cm long, 2cm wide, and requires two AAA batteries (not included).
Must Read:
Christmas Gadget Guide: Under £10