After 11 straight months of poor sales, Christmas 2012 will be a difficult period for the games industry, as declining console sales affect revenue.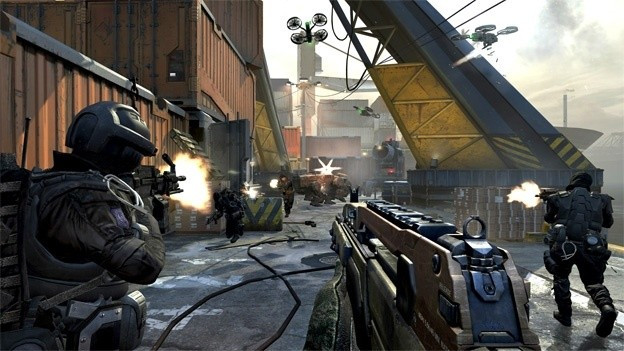 Videogames have undergone a drastic image change over the last two decades. In the mid-nineties, they were silly boy's toys, barely warranting a mention by adults or the news unless they did something scandalous or violent. Today, computer games are the most lucrative entertainment product in the world, with Call of Duty's life-to-date sales figures topping The Lord of the Rings', Star Wars' and Harry Potter's.
But that steep financial upturn could finally be waning - in October 2012, the game industry faced an 11th straight month of declining sales, with overall revenue down 24 percent compared to the same period in 2011.
Hardware sales are down especially - the Xbox 360 sold only 1.4 million units in the first quarter this year compared to 2.7 million the year before - and developers are starting to struggle, with Eurocom, THQ and Zynga, posting huge losses and, in some cases, redundancies.
Retailers, too, are under threat; in the UK, GAME has been forced to close 277 of its stores and sack 2104 employees this year. Meanwhile, according to Games Industry, US retailer GameStop has reported a Q3 downturn of $624 million. It seems like the entire game industry, from hardware builders to distributors, is suffering. Strange, then, that software sales continue to climb.
Black Ops II took $500 million in its first 24 hours on sale, while Halo 4 cleared a cool $220 million on launch day. Assassin's Creed III has done well, too, shifting more than 3.5 million units and becoming Ubisoft's most pre-ordered game ever.
Analysts
Analysts are now predicting that software sales could turn the industry slump around, with Cowen analyst Doug Creutz telling The Hollywood Reporter that the Wii U and the new games that come with it will combat the low Nintendo sales that have been dragging the industry's numbers down:
"The relentless decline in packaged good software sales, which is now concluding its fourth consecutive year, has been a major determinant of negative investor sentiment around the video game publisher group," says Cowen. "[The Wii U] will likely reverse the very negative Wii software sales trends that have dogged the industry for the past several years."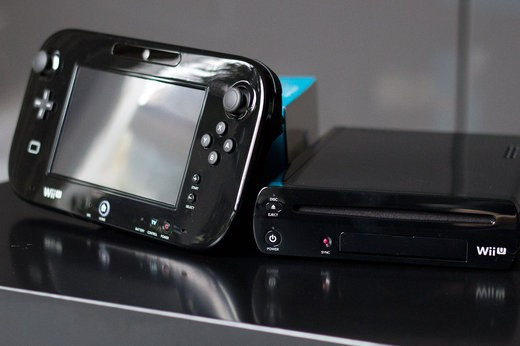 But 2012 so far hasn't been a good year for computer games, the spring and summer months especially lacking in major successes. Max Payne 3 proved an unfortunately damp sales squib when it launched in May, and apart from Mass Effect 3 and Borderlands 2 there have been no really enormous financial breakthroughs the entire year.
Everything's been left until Q3/Q4, with the Christmas line-up looking promising. Black Ops II, Halo 4, Assassin's Creed III and Dishonored are already out and doing very well, whilst Far Cry 3 and Hitman: Absolution are set to be big successes. In terms of software, it's looking like a healthy fourth quarter for computer games; meanwhile, hardware sales continue to tank.
Hardware
The PS Vita is doing appallingly and still selling far less in Japan than its predecessor the PSP. Sales figures for the week ending 14 November show the Vita shifting only 4,021 units, while the PSP sold more than 12,000 and the Nintendo 3DS 134,652. The newly launched Wii U isn't expected to do anywhere near as well as the Wii either, with reviewers questioning the long-term appeal of the console's new GamePad.
Despite a positive early sales reception, that saw pre-orders sell out across the US, IHS analyst Piers Harding-Rolls has told CVG that the Wii U will not match its predecessor the Wii:
"Pent-up demand from Nintendo evangelists, many of which were introduced to the console market through the success of the Wii, is predicted to drive an explosive start for the Wii U," said Harding-Rolls.
"There is no doubt the Wii U underlines Nintendo's credentials as an innovator, introducing the first dedicated and fully integrated second-screen game experience to the market. Yet the fragmented landscape for games consumption and the proliferation of always-on, connected devices, means that product innovation alone is not enough to stay relevant to today's mainstream consumer.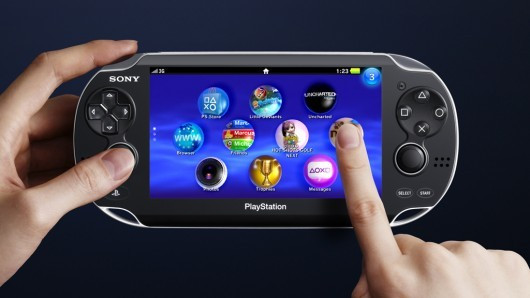 "This time around, Wii U's pure innovation, coupled with a limited volume of high-quality Nintendo software, will not be enough to drive the on-going sales momentum we witnessed with the Wii console, especially at a higher price point."
Weariness
The early Wii U sales explosion may also be driven by consumer's weariness with the PlayStation 3 and Xbox 360, which are now entering their fifth and sixth years on the market respectively. More than 70 million units of each console have now been sold worldwide, way behind the 100 million Wiis that have been bought.
But with lukewarm Wii U reviews from a number of publications, and rumours of new Xbox and PlayStation consoles beginning to surface, it's likely that the next generation of Microsoft and Sony machines will lead the next console race.
Games, too, will continue to improve sales wise. 2013 will see the release of several highly-anticipated, highly-lucrative titles including Gears of War Judgement, BioShock Infinite, Tomb Raider and Grand Theft Auto V: "Sector sentiment could meaningfully improve early next year, particularly as anticipation grows around potential new Microsoft and Sony console launches," Doug Creutz also told The Hollywood Reporter.
"Due to the vagaries of the retail calendar, the first half of 2013 will also include an extra week of sales, likely adding about four percentage points to the overall growth rate. By itself, GTA V is likely to contribute 16 percent to 30 percent to overall year-over-year growth."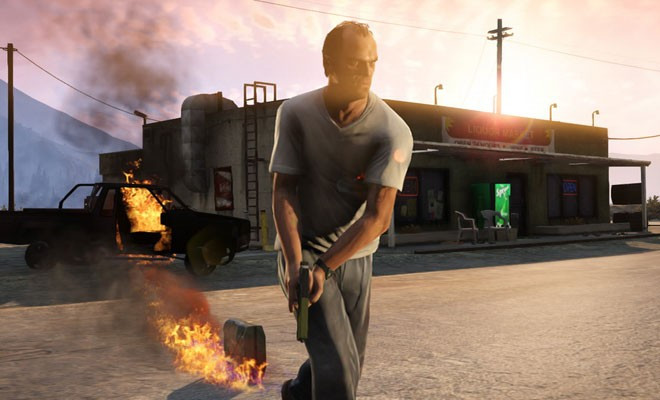 In some sense, then, the near future of the game industry looks promising. Despite the ominous 24 percent drop in overall revenue, a strong line-up of new Sony IPs in 2013, such as Beyond and The Last of Us, and a new Gears of War for Xbox owners will hopefully keep software sales buoyant.
If the worsening numbers reflect any change in consumer behaviour, it's a growing disinterest in a home console generation that has now outlasted any before it, and a lack of solid information on new technology. The Vita is too similar to the PSP and lacking in distinguishable, brand new technology; the Wii U is also too similar, and already customers are doubting the long-term value of its GamePad.
The games are doing fine, but what's needed, it seems, is something new to run them on. The games industry has always been motivated by new machines and new technology and looking at the latest figures in the run up to Christmas 2012, it seems that trend is set to continue.