President Barack Obama's appointment of Chuck Hagel as the next US defence secretary and John Brennan as new head of the CIA head have raised many eyebrows in Washington and abroad, due to the two men's controversial record.
If their nomination is confirmed by the Senate, Hagel and Brennan will replace retiring veteran civil servant Leon Pannetta and sex-scandal victim David Petraeus respectively.
Both strong personalities, Hagel and Brennan are seen as Obama's trusted men and share the President's foreign policy strategy based on less direct military intervention and more targeted clandestine operations and drone strikes.
Announcing the nominees, Obama praised their previous experience overseas "in the field" as an "invaluable" asset, since it makes them able to "understand the consequences of decisions that we make in this town [Washington]."
The president also pointed out that "ending the war in Afghanistan and caring for those who have borne the battle; preparing for the full range of threats, from the unconventional to the conventional, including things like cyber security," will be the top priorities on their agenda.
However, due to a series of past controversial declarations, the two security nominations have triggered the indignation of miscellaneous interest groups, from Israel to gay rights activists.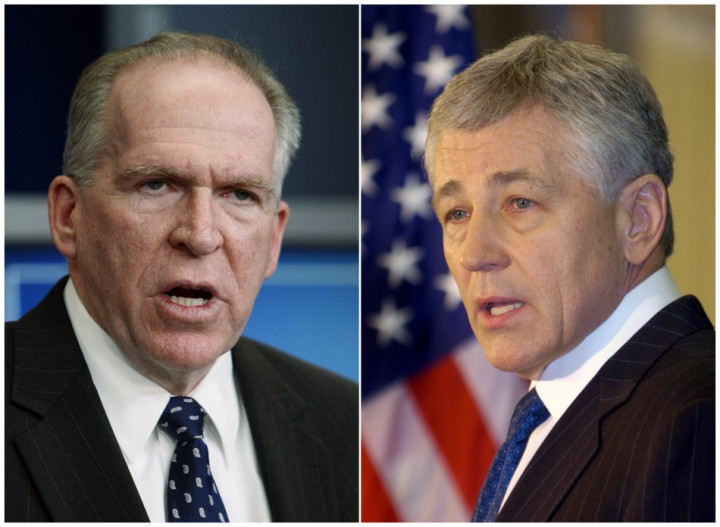 Chuck Hagel
Hagel, 66, is a decorated Vietnam War veteran and is going to be the first enlisted army member ever to serve as US defence secretary.
Obama has described the former Republican senator for Nebraska as an "American Patriot", "the leader that our troops deserve," and a representative of the "bipartisan tradition that we need more of in Washington."
During his long career Hagel has undoubtedly managed to draw bipartisan criticism for his remarks on Israel and homosexuality.
"The Jewish lobby intimidates a lot of people. ... I've always argued against some of the dumb things they do," Hagel told former Mideast peace negotiator and author Aaron David Miller in 2006.
"I'm not an Israeli senator. I'm a United States senator. I support Israel, but my first interest is, I take an oath of office to the Constitution of the United States - not to a president, not to a party, not to Israel."
Hagel is also known for supporting a two-state solution to the Israel-Palestine conflict, famously refusing to sign an EU letter asking the US senate to recognise Islamic militant group Hezbollah as a terrorist organisation, and advocating a softer approach towards Iran.
"[Hagel] would be the most antagonistic secretary of defence toward the state of Israel in our nation's history," Republican Sen. Lindsey Graham of South Carolina said.
"Because of his statements in the past, and his stance toward Israel, we are worried," Israeli parliament speaker and a member of Netanyahu's Likud Party, Reuven Rivlin added.
"Obama is sending a message to Israel that rough times are ahead and if it doesn't accommodate US interests, there will be tense relations," Eytan Gilboa, US-Israel relations specialist at Israel's Bar-Ilan University, told the Washington Post about the nomination.
In 1998 Hagel also received condemnation from Democrats when he criticised the appointment of James Hormel as US ambassador to Luxembourg because he was "openly, aggressively gay."
In view of his new appointment Hagel backtracked on his previous declarations, issuing an apology over his homophobic comments and releasing an interview to local newspaper Lincoln Journal Star, in which he said he has "unequivocal, total" support for Israel.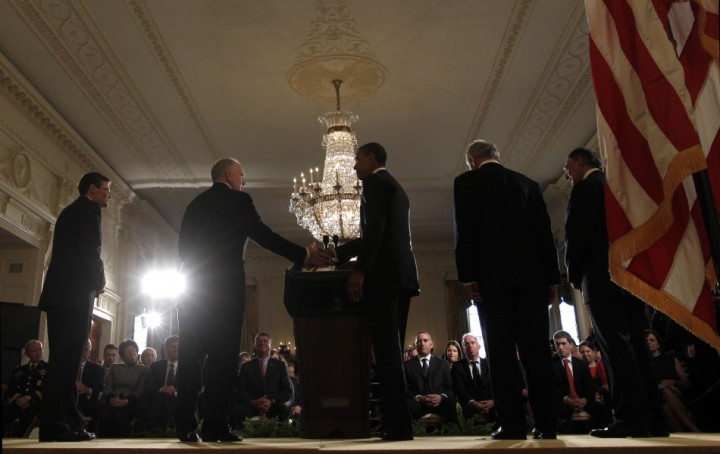 John Brennan
Controversies are not unknown also to 57-year-old Brennan, who spent 25 years working in the CIA before being appointed as the agency's chief.
Seen as the architect of Obama's drone strategy, he is believed to have played a pivotal role in the killing of Osama Bin Laden in 2011.
In 2008 Brennan was written off the list of candidates for the top CIA post, following strong opposition by human rights organisations who blamed him for the use of brutal interrogation methods - or torture - on prisoners during the Bush administration, methods he once defined as "enhanced interrogation techniques."
"I have many questions and concerns. . . especially what role he played in the so-called enhanced interrogation programmes while serving at the CIA during the last administration," said US senator John McCain, who was himself tortured while a prisoner in Vietnam.