CIA Snooped on Senate Staffers over Post-9/11 Torture Report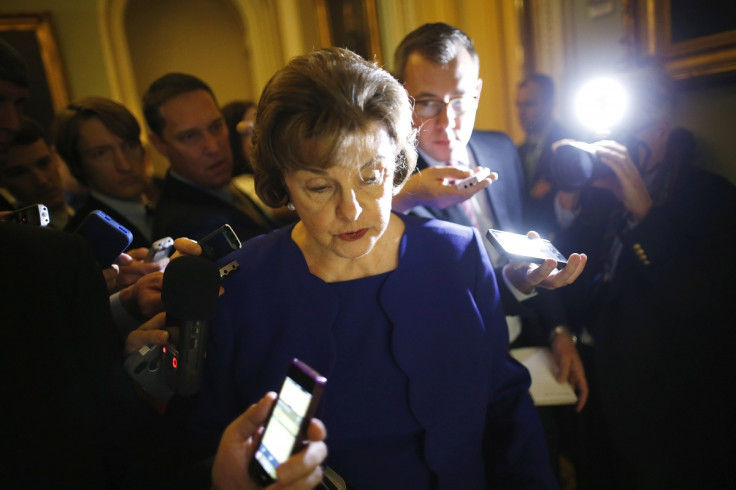 The chairwoman of the Senate intelligence committee has accused the CIA of snooping on Senate staffers and removing documents used to write a report on the agency's detention program.
Dianne Feinstein said the CIA had violated federal law and undermined the US constitution by seeking to hinder Congress's right to monitor its actions.
The unprecedented statement from the floor of the US Senate represents the nadir of the relationship between the Obama administration and the CIA over the agency's treatment of terrorist suspects after the 9/11 terror attack. The report outlining mistreatment and torture of prisoners is still classified.
The controversial Bush-era detention programme was officially terminated by President Barack Obama in January 2009.
Feinstein said the crisis was a "defining moment" for Congress monitoring of the US intelligence service.
"I have grave concerns that the CIA's search may well have violated the separation of powers principles embodied in the United States Constitution," Feinstein said.
"It may have undermined the constitutional framework essential to effective congressional oversight of intelligence activities.
"I have asked for an apology and a recognition that this CIA search of computers used by its oversight committee was inappropriate."
She denied CIA suggestions that committee staff members had obtained an internal review wrongly blaming agents for a smear campaign to intimidate Senate staff.
The review is a separate report on the detention and interrogation programme. A lawyer at the CIA reported staff working on the Senate investigation at the Department of Justice for alleged criminal charges.
"There is no legitimate reason to allege to the Justice Department that Senate staff may have committed a crime. This is plainly an attempt to intimidate these staff and I am not taking it lightly," Feinsetin said.
CIA director John Brennan dismissed her allegations and said "nothing could be further from the truth".
"That's just beyond the scope of reason," he added.
Feinstein revealed that in 2010 the agency removed documents from the computer system used by her staff at an agency facility in Virginia.
© Copyright IBTimes 2023. All rights reserved.