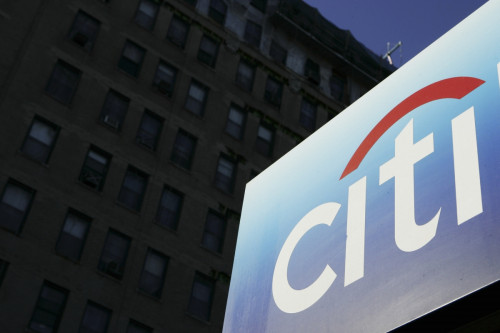 Citigroup shares dropped over 4% in early New York trading after the US investment bank issued a disappointing fourth quarter financial report.
Adjusted net income fell 20% quarter-on-quarter to $2.6bn (£1.6bn, €1.9bn) on the back of declining revenues, amounting to 82 cents per share – lower than the 95 cents analysts had been expecting.
However across the whole of 2013 net income lifted 15% to $13.75bn when compared with the year before.
"Although we didn't finish the year as strongly as we would have liked, we made substantial progress toward our key priorities in 2013," said Michael Corbat, Citigroup's chief executive.
"Having grown our operating net income by 15% over 2012, we achieved our highest amount of net income since before the financial crisis."
He added: "We enter 2014 as a strong and stable institution that is committed to achieving our 2015 financial targets and our objective of returning capital to our shareholders."
Total revenues were down 1% on the quarter to $17.78bn. Citigroup's fixed income business saw revenue fall 15% to $2.3bn as rising bond yields clipping issuance.
Retail banking revenues dropped 35% to $1.1bn in the fourth quarter as mortgage refinancing volumes dropped.
Citigroup shares were trading at $52.78, down 4.02% on the day, at 9:50am in New York.