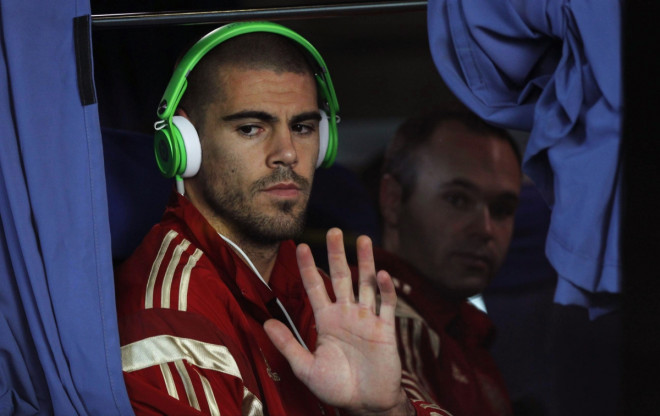 Manchester City and Arsenal have received a huge set-back in their battle to sign Victor Valdes after the Spanish keeper suffered a long-term injury during Barcelona's latest match.
The Spanish international tore the anterior cruciate ligament in his right knee during Barcelona's 3-0 victory over Celta and he is expected to be out of action for at least six months – missing the rest of the season and the summer World Cup in Brazil.
City, Arsenal and Liverpool have all been linked with his signature, but with reports claiming that he will not be ready to return to action until next October or November the Premier League giants may reconsider their plans.
Valdes's contract at the Nou Camp is due to expire at the end of the season and he recently confirmed that he wanted to move away in search of a fresh experience abroad, after being a crucial player in Barcelona's dominance over recent seasons.
Big spenders Monaco are also interesting in acquiring his services, with some reports even suggesting they have already agreed terms in principle with the keeper.
Neverthelees, earlier this month prestigious French newspaper L'equipe claimed that Valdes will in fact join Manchester City at the end of the season, with the Premier League giants expected to pay a small compensation fee to Monaco to break their agreement with the goalkeeper.
Meanwhile, Arsene Wenger is also reportedly considering bidding for him after Wojciech Szczesny's recent poor performances.
And following his long-term injury Spanish newspaper Sport claims this Thursday that Barcelona are also set to offer Valdes a new contract, as they want to thank him for his long service to the club by supporting him during this difficult time.