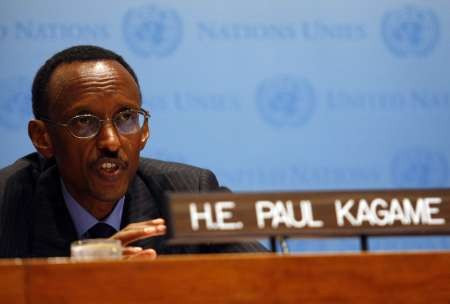 Civil society organisations have called on Rwanda's president Paul Kagame to fully decriminalise abortion.
Organisations want Kagame to sign a new penal code that would remove penalties for women who terminate their pregnancies and for doctors who perform abortions in cases of rape, incest, forced marriage or where a pregnancy endangers a woman's health.
Rwanda's law, in force since 1977, permits abortion only when a pregnancy puts a woman's health at risk on the assertion of two doctors.
The operation must be performed by a state physician or one approved by the govenment.
Women's rights organisations have welcomed the section on abortion in the new penal code, but have urged the president to widen protection rules for pregnant women to remove penalties for terminations.
They have voiced concerns over proposals that victims of rape, incest, and forced marriage have to obtain court approval prior to having an abortion.
According to the new code, women must also still have written consent from two physicians.
"Rwandan officials have a clear obligation and opportunity to lift the harsh penalties that have been imposed on women and healthcare providers for decades," said Elisa Slattery, regional director for Africa at the Centre for Reproductive Rights.
"Given Rwanda's commitment to respecting women's rights and reducing maternal deaths, the urgency of ensuring access to safe and legal abortion couldn't be clearer.
"While we strongly urge the government to consider decriminalising abortion completely, we call on officials to at the very least amend the draft penal code and remove the most harmful barriers to obtaining safe and legal abortions."
The Health Development Initiative (HDI), an NGO dedicated to promoting health and development in disadvantaged communities, called on the president to fully decriminalise abortion, but it is a divisive issue.
The chair of the Rwanda Civil Society Platform, Edouard Munyamaliza, criticised the bill, saying it stands against cultural values.
During the passing of the legislation in parliament in April, seven women lawmakers abstained from voting on the abortion section because they were against decriminilsing abortion.
About 60,000 pregnancies are terminated in Rwanda every year, with 40% leading to complications needing medical treatment, according to a Ministry of Health and Guttmacher Institute report.