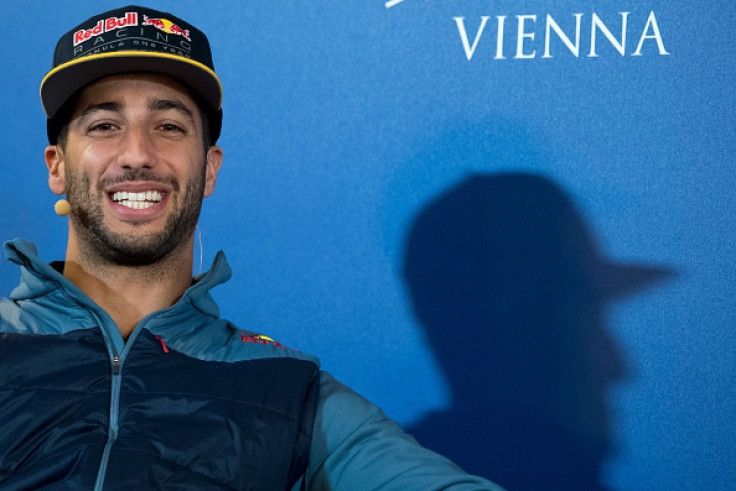 Daniel Ricciardo is confident that Red Bull Racing and Mercedes will be challenging for race wins in 2017, despite the raft of rule changes made for the upcoming Formula One season.
F1 technical specifications have been revamped for the upcoming campaign with the focus shifting back to aerodynamics rather than just the power unit. The 2017 cars will be wider and faster under the new rules, which will in turn make the races more exciting.
Mercedes have dominated the last three years of the V6 Turbo era winning three back-to-back constructors and drivers' titles with no team being able to challenge them on a consistent basis. Ferrari won three races in 2015, however, Red Bull were the closest any team got in the last three years winning two races and they constantly challenged Mercedes in qualifying and races last season.
The Austria-owned team are known for their aerodynamic expertise and their superior chassis designs under the stewardship of Adrian Newey and Ricciardo is hoping that it pays off in 2017. Ferrari did not feature in the Australian's thoughts, but could be a contender alongside the two favourites for the title next season.
"I think there will be changes, but how it alters the pecking order we'll have to wait and see," Ricciardo told Red Bull's official site. "I still believe that Mercedes and Red Bull will be at the pointy end – hopefully in reverse order to last year!"
"The cars are going to be quicker, the tyres wider, so maybe on some narrow circuits it could be a bit trickier, especially with a wider car; that might make the available room for opportunity slightly less.
"[But] if you're a fan, get yourself to a fast corner. Whatever track you're at, find one of the quick corners to really see what we're doing," he added.
The 2017 F1 season opens at the Albert Park circuit in Mebourne on 26 March, but cars will take to the track for pre-season testing at the Circuit de Catalunya prior to the first race. The first test is between 27 February and 2 March with the second test beginning on 7 March until 10 March.