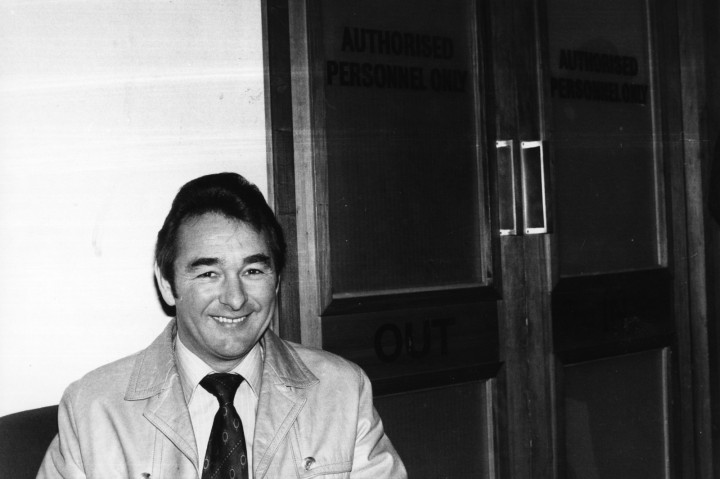 Ten years on from the death of legendary manager Brian Clough, IBTimes UK looks back on some of the most memorable quotes from one of the most influential characters the British game has ever seen.
"We talk about it for 20 minutes and then we decided I was right."

- Clough's personal way of handling disagreements with playing and coaching staff.
"I'm sure the England selectors thought if they took me on and gave me the job, I'd want to run the show. They were shrewd because that's exactly what I would have done."
- After being overlooked for the England job.
"If God had wanted us to play football in the clouds, he'd have put grass up there."

- Clough was not one for long-ball football.
"I wouldn't say I was the best manager in the business... but I was in the top one."
- Not many would disagree with Clough on that.
'I'm not saying he's pale and thin, but the maid in our hotel room pulled back the sheets and remade the bed without realising he was still in it.'

- Referring to former Nottingham Forest player Brian Rice.
"Resignations are for prime ministers and those caught with their trousers down, not for me."
- Comments following speculation he was about to hand in his resignation at the City Ground.
"We used to look forward to going and getting into an armchair and watching a bit of football and being entertained. Now we are not going home and enjoying it, we are not seeing as much football as we should, we are getting to much of that [chat gesture with his hand in reference to the Match Of The Day team of 1979] and I suggest you shut up and show more football. Now if that's not in a nut shell I don't know what is."

- Staggeringly ahead of his time, Clough tears into a youthful John Motson over how football highlight programmes are no fun.
"Ah yes, Frank Sinatra. He met me once y'know?"
"Players lose you games, not tactics. There's so much c**p talked about tactics by people who barely know how to win at dominoes."

- On England's exit from Euro 2000.
"For all his horses, knighthoods and championships, he hasn't got two of what I've got. And I don't mean balls!"
- On Sir Alex Ferguson not winning two consecutive European Cups.
"When I go, God's going to have to give up his favourite chair."
"I want no epitaphs of profound history and all that type of thing. I contributed - I would hope they would say that, and I would hope somebody liked me."
- On how he would like to be remembered.