Leicester City manager Claudio Ranieri has urged N'Golo Kante to make a rapid decision about his future. The France international is reportedly the subject of a bid of around £30m ($40m) from Chelsea and his current boss has implored him to be decisive about his long-term plans.
Kante, 25, has a £20m trigger in his Leicester contract. However, it is understood the wording of the clause means that sum is simply the starting point for transfer negotiations, according to the Daily Mail. Elsewhere, Chinese club Shanghai SIPG are said to have made a £35m bid for the sought-after player – and Ranieri has told Kante to make a quick decision as the Italian starts his preparations for the new season.
"I have heard there is so much speculation behind him, I don't want to lose him but I can understand if he wants to go," he said of the Chelsea transfer target. "At this point, I hope the team brings the maximum [value]. I don't know [how much] I am not the [general] manager, I am just a coach. I don't speak about money. I say what I feel – I want him here. But I don't know."
Ranieiri confirmed the Foxes have offered Kante a new contract and revealed they are still awaiting a response, amid Chelsea's interest. "I know one thing: we offered a new contract to him and he went away because he wanted to finish Euro 2016," the gaffer shared. "I would like now to be sure who stays with me or not because now starts the friendly matches and I have to manage and change and try to do something."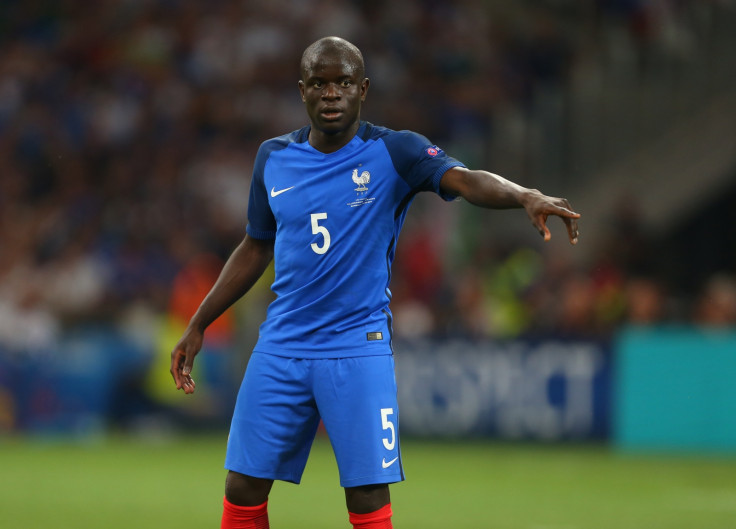 Ranieri admitted, too, that he does not wish to keep Kante at the King Power Stadium if he is not happy. "I would like to understand if he stays with me or not. I speak often with him. If one is not happy with me I prefer that he goes," the former Chelsea boss explained.