Climate Change Watchdog Warns CO2 Emission Cuts too Slow to Hit Targets
Greenhouse gas emissions being cut at a quarter of the speed needed in order to win climate fight, warns climate change watchdog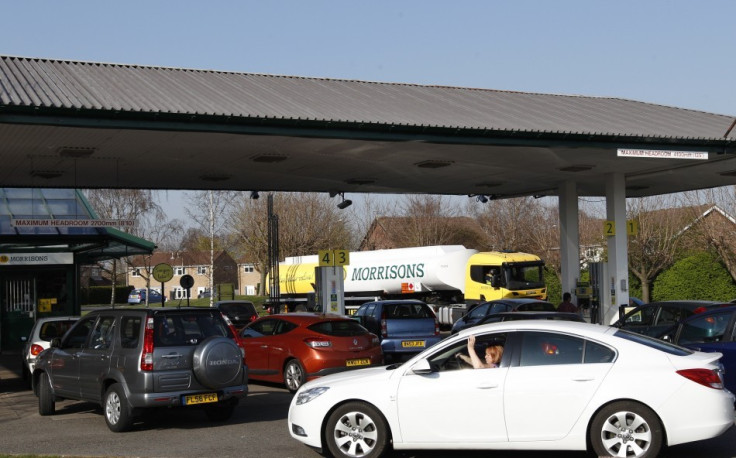 The British government needs to cut greenhouse gas emissions four times faster than it does now to hit pollution targets, the Committee on Climate Change has warned.
In its annual report on government progress in cutting pollution, the committee warns that "urgent" changes will be required in order for the UK to hit legally binding carbon budget targets.
For the UK to meet its targets it should be cutting emissions by 3 percent per year. In 2011 greenhouse gas emissions dropped by 7 percent but that was due mainly to milder weather and higher energy prices, said the committee. It attributed only 0.8 percent of the cut to the government's climate change measures.
Significant increases in low-carbon energy production have been suggested, such as nuclear technology and windfarms, alongside investment in energy efficiency in homes and workplaces through cavity wall insulation.
"Much of last year's fall in emissions was due to a combination of mild weather, rising fuel prices, falling incomes and transitory factors in power generation," said David Kennedy, chief executive of the CCC.
"But as the economy recovers it will be difficult to keep the country on track to meet carbon budgets. We need to tackle major challenges to drive emissions down across the economy - and to do this as a matter of urgency."
The committee also recommends an increase in the electric vehicle market, which can be supported by the government, while there is "more to do on travel behaviour".
"There are some good initiatives in the pipeline, but more is needed to improve the investment climate and put in pace incentives so that people and and businesses can act."
Kennedy said further clarification was needed of the government's plans to cut down emissions, while "gaps in the policy framework need to be addressed".
"Investing in low-carbon assets remains a priority - this will put us on the economically sensible path and allow us to avoid higher costs and risks due to delayed action."
The report sets new targets such as the cutting of emission from power stations to a 10th of their current levels per unit of electricity by 2030, and drawing up a portfolio for clean energy generation.
The committee stressed that the government should avoid a "dash for gas" and concentrated on lower-carbon alternatives such as renewable energy and avoid hitting customers with rising costs.
Kennedy added: "The need for action has become urgent - we've got to move from good intentions to action and we've got to do that very quickly."
© Copyright IBTimes 2023. All rights reserved.