Climate change: UK government slashes solar subsidies less than a week after Paris agreement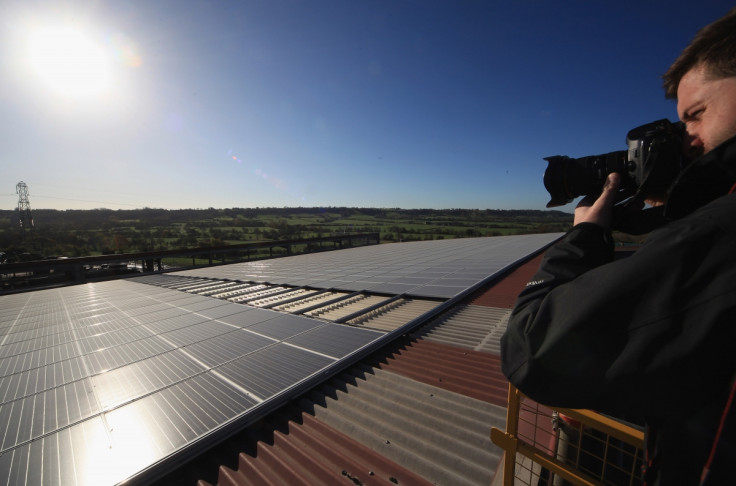 The Department for Energy and Climate Change (DECC) today announced that government subsidies for solar panels are to be cut by 65%. The move comes less than a week after the government signed the Paris climate change agreement.
The new measures will cut the amount homeowners receive for producing solar power from 12.47p per kilowatt hour to 4.39p. Ministers had originally said in the summer that they planned to cut the subsidy by 87%.
Energy Secretary Amber Rudd said: "My priority is to ensure energy bills for hardworking families and businesses are kept as low as possible, whilst ensuring there is a sensible level of support for low-carbon technologies that represent value for money.
"We have to get the balance right and I am clear that subsidies should be temporary, not part of a permanent business model. When the cost of technologies come down, so should the consumer-funded support."
The solar industry has previously said that cuts were causing significant job losses. Paul Barwell, CEO of the Solar Trade Association said on Thursday 17 December: "It's not what we needed, but it's better than the original proposals, and we will continue to push for a better deal for what will inevitably be a more consolidated industry with fewer companies.
"However, in a world that has just committed to strengthened climate action in Paris and which sees solar as the future, the UK government needs to get behind the British solar industry. Allocating only around 1% of its clean power budget to new solar is too little, particularly when solar is now so cost-effective. Poor ambition for solar risks missing out on not only our renewable energy targets in the UK, but on the world's greatest economic opportunity too."
Labour's shadow energy secretary, Lisa Nandy, tweeted that the cuts were "short-sighted".
The announcement is part of Rudd's continuing focus on energy costs over investment in renewables. In November, she said that off-shore wind farms would only be supported "if, and only if, the government's conditions on cost reduction are met".
© Copyright IBTimes 2023. All rights reserved.