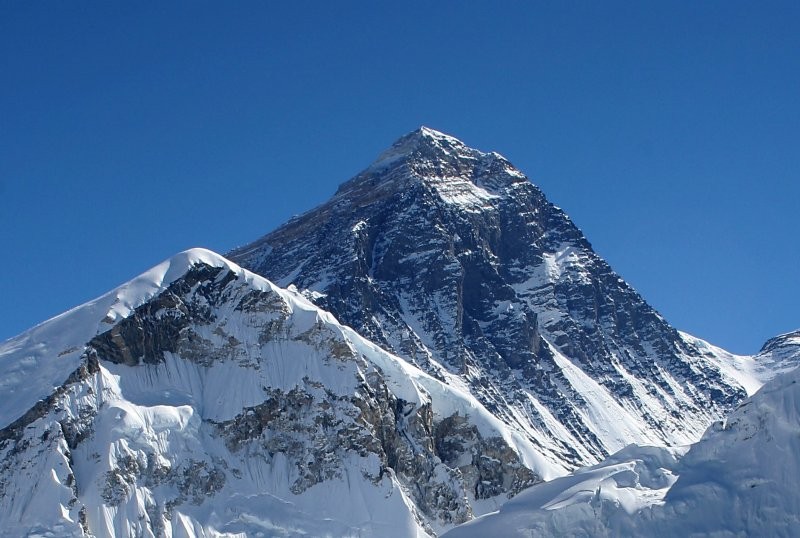 They've prompted conspiracy theories over Paris, may soon deliver goods for Amazon and now could help climbers scale the world's most famous mountain.
Mountaineers hope to harness drones to map a route up to the summit of Everest, following last year's deadly avalanche that claimed the lives of 16 Sherpa guides.
The initiative was revealed by New Zealand climber Guy Cotter, who said the drones would be used to conduct initial surveillance that would help to identify the safest route through the notoriously hazardous Khumbu Icefall, the Timesreported on Saturday.
"Years ago we used to stay away from the western icefall because of the danger," Cotter told the Times. "Even if the route goes up through the middle it's not safe, but it's safer."
Cotter, who runs the Adventure Consultants travel agency, had attempted to use helicopters to transport four tonnes of equipment above the icefall before last year's disaster, AP reported at the time. Nepalese authorities denied the permit three months before the disaster on April 18.
Despite the initiative, Cotter remains sceptical, saying that that although the drones "would help a bit" the idea was "a bit far-fetched."
Drones are also being used to assist search and rescue attempts in Norway, feeding back information on avalanche areas and hazardous situations, where extremely cold temperatures and high winds can damage rescue attempts.
Khumbu Icefall, or the river of ice, is located on the Khumbu glacier at about 18,000ft on the slopes of Everest. The Icefall has deep crevasses on its surface and fast-moving ice that makes the crevasses open or close in less than a day.
Fast-moving glaciers mean ice can break off at any moment causing avalanches that threaten the lives of climbers several thousand feet down as well.
A group of elite Sherpas known as the "icefall doctors" are in charge of identifying and fixing the routes foreign climbers use. Following the disaster, Sherpas abandoned the climbing season out of respect for their dead colleagues, as rows over wages and working conditions with the Nepalese government escalated.
Mountaineers and the Nepalese tourist association have spoken of their concerns in recent years that too many climbers are attempting to climb Everest, leading to dangerous congestion. Climbers often pass the frozen bodies of unfortunate people who died on the mountain and whose bodies could not be retrieved.