An American woman is climbing Mount Everest without permission after a group of Sherpas left her to die on another peak, according to her fellow climbers.
Cleo Weidlich, 51, wrote on her Facebook that she "refused to give in to the Everest mafia" after the closure of the mountain following the death of 16 Sherpas in an avalanche last month.
"This is just to let you know that my climb on the Everest massif will continue," she added.
A former climbing colleague of Weidlich's, Anselm Murphy, told The Times that her decision to climb the peak without the help of Sherpas was due to the Nepalese guides leaving her for dead in 2011.
"She'll do whatever she wants. She doesn't care about the Sherpas," said Murphy.
He climbed the Kanchenjunga peak - the world's third highest - with Weidlich in 2011 when she fell and injured her leg close to the summit.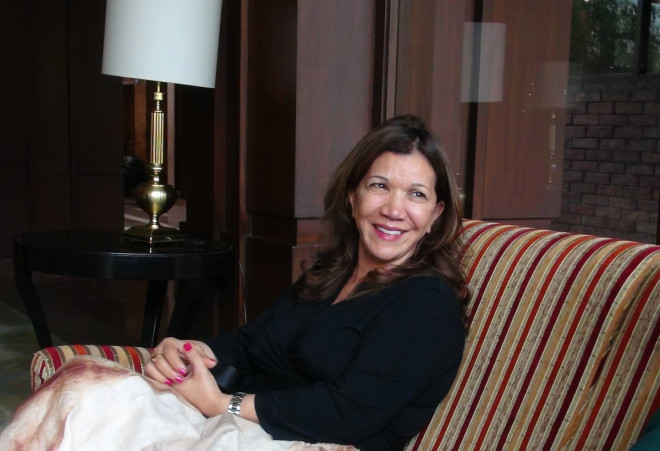 Her goggles broke, making her snow-blind and disorientated, leaving Murphy and another climber to take action.
"She wasn't in a good way, so we tried to get her down as low as possible for a helicopter rescue," he said.
The helicopter rescue failed, leaving the pair and the team of three sherpas to take her even further to a lower altitude.
"She went down ahead with her Sherpas. When we followed about an hour later we found her alone and unconscious, lying in the snow."
Murphy asserted that the experienced climber would have died if it wasn't for his and a fellow climber's intervention.
They rescued Weidlich and found the Sherpas who refused to provide a bottle of oxygen without paying an overpriced sum of $400 (£237).
"He was just trying to make a quick buck," Murphy added.
Weidlich is climbing Lhotse, the peak next to Everest, but it is unknown what progress she has made.
Sherpas have threatened to attack any western climbers or fellow sherpas who attempt to climb Everest this season after the deadliest avalanche in the peak's history.