Liverpool chairman Tom Werner has declared his admiration for Fulham's Clint Dempsey.
The Whites midfielder has scored 16 Premier League goals this season and has subsequently been linked with moves away from Craven Cottage.
And the American has caught the eye of his fellow countryman Werner, currently at the helm at Liverpool, who has been impressed with his showings this season.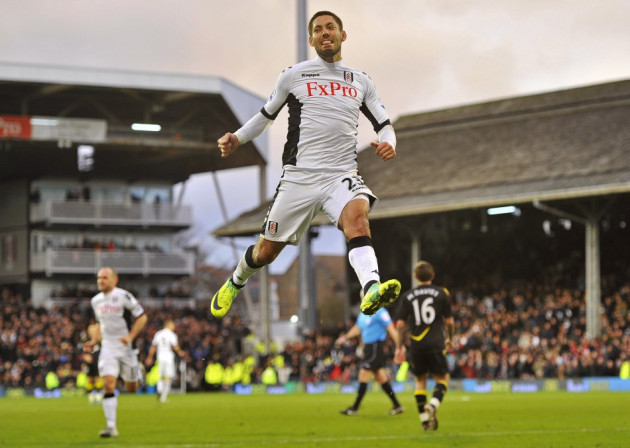 "We never talk publicly about our transfer targets. However, any team would be lucky to have Clint Dempsey playing on their squad," he said.
"We are confident that we will be making further progress in the future, and we are hard at work identifying transfer targets to help us continue to improve the squad."
Liverpool were downed by Dempsey's Fulham on Tuesday evening, as Martin Skrtel's own goal led to the club's 13th defeat in the league this season.
After a league campaign which has been littered with inconsistency, Liverpool could be looking to add to their squad ahead of the new season, especially with Champions league qualification likely to be the No.1 priority.
The club's exploits in the cups, which saw them claim the Carling Cup in February as they overcame Cardiff City on penalties at Wembley, could see them end up with two pieces of silverware come the end of the season with the FA Cup final against Chelsea this weekend presenting the opportunity to paper over the cracks of their league campaign.
Werner says he feels the club are progressing despite their trials in the Premier League.
"We have great confidence in Kenny," Werner added. "He enjoys our full support."
"This season did not go as we had hoped in the Premier League, but we also have visited Wembley three times, and we have won the League Cup.
"Even if Chelsea defeats us, we are excited about the progress we are making and look forward to next season."
"Wembley owns a special place for our club. "I have heard stories from ex-players on how important winning the FA Cup was in 1965.
"Winning a second cup at Wembley next week would give everyone great confidence for the new season