Democratic nominee Hillary Clinton's charity, the Clinton Foundation, confirmed that they accepted a $1m (£798,817) cheque from Qatar government when she was US secretary of state. The charity also admitted that the State Department was not informed about the receipt of the cheque in 2012.
Under an ethics agreement signed by Clinton ahead of taking up the cabinet role in 2009, she had pledged to notify the state department of any new or increased donations received by her charity from foreign governments.
Defending the receipt of the $1m cheque from the Qatar government, which was pledged in 2011 and handed over in 2012, foundation spokesman Brian Cookstra said the cheque did not amount to a "material increase" in the country's support for the charity and thus was not subject to any review by the state department, Reuters reported.
The state department reportedly confirmed they have no record for a review request of a cheque of the said amount. A department spokeswoman, however, did not respond to additional questions about the donation.
Reuters reported that officials at Qatar's embassy in Washington and in its Council of Ministers in the capital, Doha, also declined to comment on the issue.
According to a recently leaked email, the Qatar government had wished to personally hand over the cheque to Clinton's husband, former President Bill Clinton, as a gift for his 65<sup>th birth anniversary. Cookstra, however, declined to comment on whether the officials from Qatar received the requested meeting with the former President.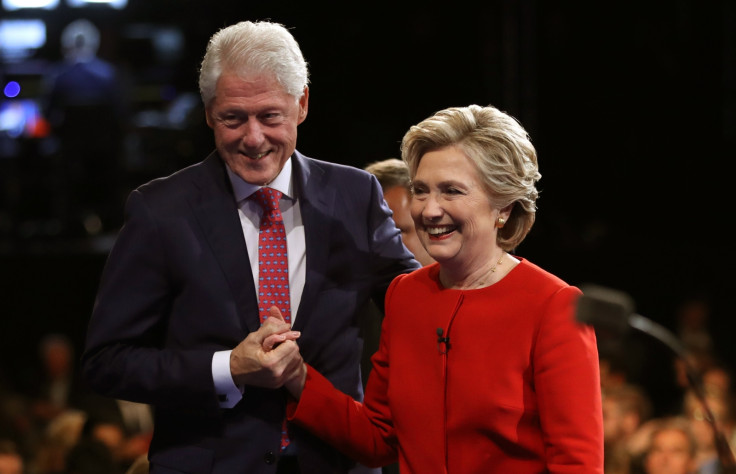 The email was part of thousands of personal emails that were exposed by whistleblowing website WikiLeaks in October. They were all hacked from the inbox of Hillary Clinton's campaign chairman John Podesta.
The email controversy surrounding the presidential hopeful, following the WikeLeaks exposé, has dealt a big blow to the former secretary of state's race to the White House. The FBI recently announced reopening investigation into the Clinton emails case.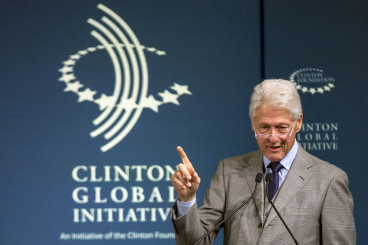 Adding a fresh blow to the controversy, WikeLeaks founder Julian Assange was reported to have claimed in a recent interview that the Clinton Foundation and terrorist group Islamic State (Isis) received funding from the same source, "the government of Qatar".
The Clinton Foundation has, meanwhile, said that it would stop accepting donations from foreign governments if Hillary Clinton is elected president in the 8 November election. Citing the foundation's website, Reuters noted that the charity has received between $1m and $5m from the Qatar government in the past few years.