WikiLeaks email shows Qatar promised $1m cheque as 'birthday present' to Bill Clinton
WikiLeaks has released thousands of emails reportedly hacked from John Podesta.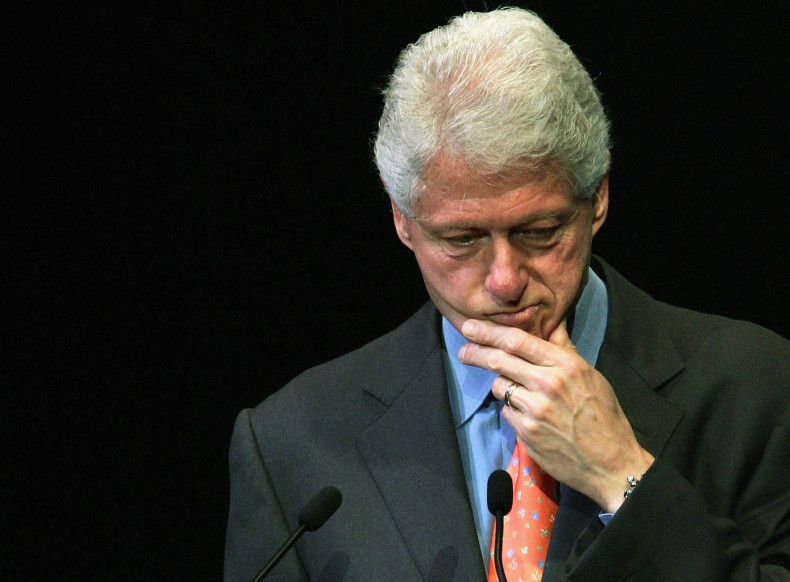 In 2012, the state of Qatar, a strategic ally to the United States, allegedly gave former president Bill Clinton a cheque for $1 million for his "birthday" the year prior, according to a leaked email published by whistleblowing outfit WikiLeaks.
The email, reportedly sent on 16 April 2012 by Ami Desai, the Clinton Foundation's director of foreign policy, discussed meetings with ambassadors from Qatar, Brazil, Peru, Malawi, and Rwanda and was forwarded to a number of foundation staffers.
"[Qatar] would like to see WJC 'for five minutes' in NYC, to present $1 million check that Qatar promised for WJC's birthday in 2011," Desai wrote at the time. It remains unclear if Clinton ever accepted the money.
Desai continued: "Qatar would welcome our suggestions for investments in Haiti - particularly on education and health. They have allocated most of their $20 million but are happy to consider projects we suggest."
In the past, the Clinton Foundation has faced criticism, especially by rivals in the Republican Party, for significant donations received from governments, such as Saudi Arabia, which has reportedly provided between $10m and $25m since the charity started.
The state of Qatar, which the US State Department has previously described as having a number of "continuing human rights concerns", is on record as giving the Clinton Foundation between $1m and $5m worth of donations.
Earlier this year, Bill Clinton defended attacks on the foundation by comparing his role to Robin Hood without the stealing. He said: "I was sort of Robin Hood, except I didn't rob anybody. I just asked people with money to give it to people who didn't have money."
WikiLeaks has published over 10,000 personal emails believed to have been hacked from the personal inbox of Hillary Clinton's campaign chairman John Podesta. The leaks have included information on Clinton's speeches to private banking giants and her relationship with Wall Street.
The Podesta leaks also revealed that Hillary Clinton, while in the position of secretary of state back in 2014, was advised that Qatar and Saudi Arabia were both offering "clandestine" funding to the Islamic State (Isis) terror group.

Neither Clinton nor John Podesta have commented on the accuracy of the emails although neither have they issued a denial. Podesta, for his part, believes the release is an effort by "Russian intelligence agencies" to influence the upcoming US presidential election.
Previously, Clinton's campaign spokesperson, Glen Caplin, has echoed the belief of US intelligence officials that the Kremlin has "weaponised" WikiLeaks.
"We are not going to confirm the authenticity of stolen documents released by Julian Assange who has made no secret of his desire to damage Hillary Clinton," Caplin said, adding: "[The] documents can be faked as part of a sophisticated Russian misinformation campaign."
Russian officials, including the nation's president Vladimir Putin, have denied involvement with the cyberattacks. "This has nothing to do with Russia's interests," Putin said previously. "The hysteria is simply to distract the American people from the contents of what the hackers have posted."
IBTimesUK contacted the Clinton Foundation for comment and had received no response at the time of publication.