Julian Assange feels sorry for Hillary Clinton, rules out Russia as WikiLeaks source
WikiLeaks has vowed to publish over 50,000 emails in the run-up to the US elections.
Julian Assange has ruled out the Kremlin as a source for WikiLeaks. He asserted that the recent trove of documents relating to the US elections, the Democratic Party and Hillary Clinton, published by WikiLeaks as part of its Podesta dumps did not come from the Russian government, despite allegations made by the US.
In an interview with John Pilger, Assange said: "The Clinton camp has been able to project a neo-McCarthyist hysteria that Russia is responsible for everything.
Hillary Clinton has stated multiple times, falsely, that 17 US intelligence agencies had assessed that Russia was the source of our publications. That's false — we can say that the Russian government is not the source," Russian state media outlet RT reported.
Assange added, "Hillary Clinton is just one person. I actually feel quite sorry for Hillary Clinton as a person, because I see someone who is eaten alive by their ambitions, tormented literally to the point where they become sick — for example faint — as a result of going on, and going with their ambitions. But she represents a whole network of people, and a whole network of relationships with particular states."
Assange spoke from the Ecuadorian embassy, where he has been residing under asylum since 2012. The whistleblower slammed the Democratic presidential nominee for allegedly being a pawn of other behind-the-scenes entities and claimed he felt "sorry" for her.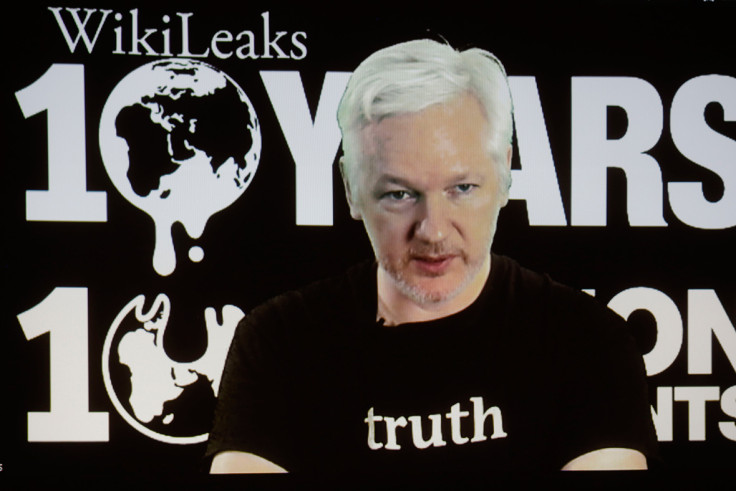 Assange had previously lashed out at Clinton and her campaign against allegations of Russian involvement in WikiLeaks, while deeming Russia to be a "bit player" on the global stage in terms of its perceived ability to interfere with a foreign country's electoral process.
Meanwhile, WikiLeaks has published the 26<sup>th batch of emails from Clinton campaign chief John Podesta, continuing its efforts to expose the inner workings of the Democratic Party and the Clinton campaign. The whistle-blowing platform has vowed to publish over 50,000 emails in the run-up to the US elections, claiming to have launched "phase 3" of its US election coverage.
Assange's 25-minute long exclusive interview with Pilger is to be broadcast by RT on 5 November.
© Copyright IBTimes 2023. All rights reserved.