Live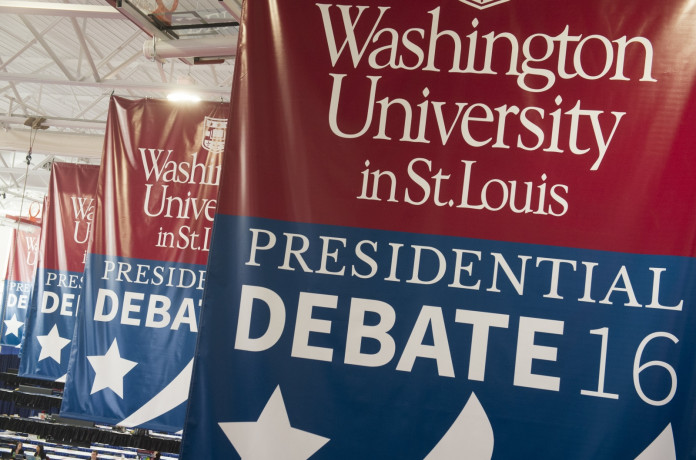 Democrat Hillary Clinton and Republican Donald Trump met for a second time in a town hall-style debate at Washington University in St Louis, Missouri.
The 90-minute commercial-free debate was moderated by ABC News' Martha Raddatz and CNN's Anderson Cooper and included questions from undecided voters.
Third-party candidates Gary Johnson (Libertarian Party) and Jill Stein (Green Party) did not participate in the debate after failing to qualify.
The latest general election poll by Fox News shows Clinton ahead of Trump in a head-to-head challenge by four points, 48% to 44%. Trump may continue to drop in the polls as his campaigns suffers the fallout from his comments about committing sexual assault.
You can read IBTimesUK's complete debate guide here.