Co-Op Bank CEO Resigns on Moody's Government Bailout Warning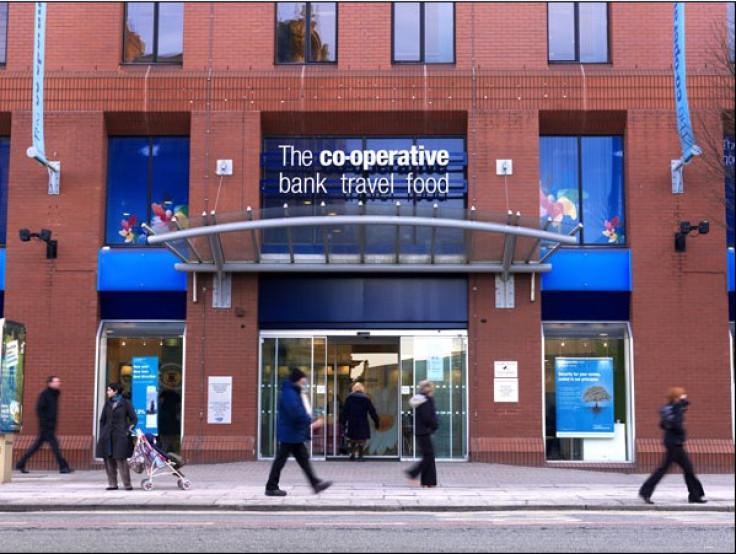 The Co-operative Bank's head of banking Barry Tootell resigned after rating agency Moody's suggested that the British government may have to bail out the lender.
Moody's downgraded the lender's debt ratings after flagging up a hole in the bank's capital.
Rod Bulmer takes over from Tootell and will serve as the acting CEO of the Banking Group and a director of The Co-operative Bank until a permanent replacement is found, the bank said.
The Moody's downgrade comes just weeks after the bank dropped its bid to acquire over 600 branches from Lloyd's Banking Group.
Moody's Investors Service had downgraded the bank's deposit and senior debt ratings to Ba3, from A3, following its lowering of the bank's baseline credit assessment (BCA) to b1 from baa1. The equivalent standalone bank financial strength rating (BFSR) is now E+ from C- previously, Moody's said in a statement
Moody's said in its statement that the rating cut implied a risk of write-downs on junior debt instruments and, potentially, the need for external support to maintain regulatory capital levels.
Responding to the downgrade, the bank acknowledged that it needed to strengthen its capital position in the light of the broader economic downturn and the pending introduction of additional regulatory requirements. It said it has put in place a clear plan to do so.
"Our banking business is already characterised by excellent levels of customer service and advocacy, as recently highlighted in reports by YouGov and uSwitch. Our primary current account base in recent years has enjoyed significant growth. The actions we will now take to strengthen our balance sheet and simplify our business model around a core relationship banking offer, will create a compelling co-operative banking business which is truly distinctive within the banking sector," the bank said in a statement.
Meanwhile, Co-Op Bank released a statement that said "in light of today's news, we would like to reassure customers and members that we haven't sought nor do we need government support,"
Rod Bulmer has been with The Co-operative Group for six years and has held a number of senior executive positions within the group.
Prior to joining the bank, he headed the UK distribution arm of Spain's Santander bank.
© Copyright IBTimes 2023. All rights reserved.