Moody's Warns of Co-op Bank's 'Imminent' Default Despite Bailout Prevention Plan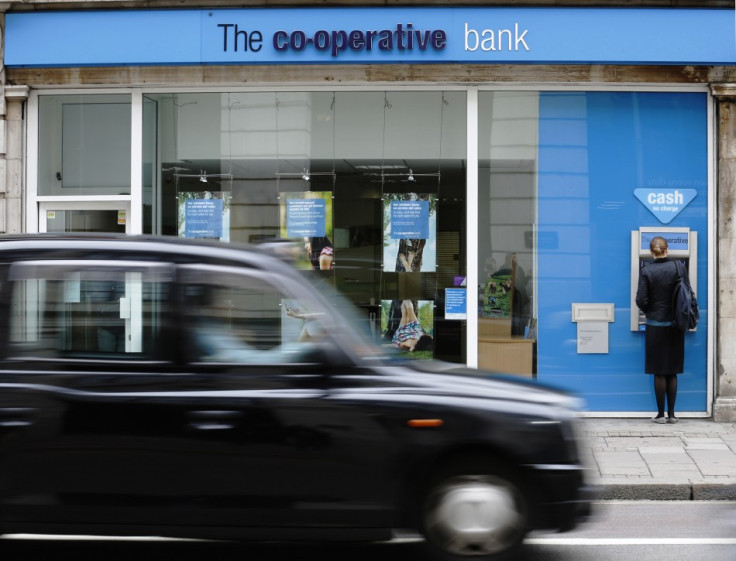 Moody's has slashed the Co-operative Bank's credit rating again saying a default on its debt is imminent despite its £1.5bn recapitalisation plan to plug the hole on its balance sheet.
Under the Co-op Bank's plan, junior bondholders will exchange their debt assets into shares. Co-op said this would raise £1bn in 2013 and £500m in 2014, covering its capital gap.
In a statement, Moody's said its downgrade reflects "the imminence of Co-Operative Bank's default on its junior debt alongside the lack of clarity on the implications for the bank's future standalone strength given (1) the uncertainty over whether the proposed liability management exercise with junior creditors will achieve the forecast level of recapitalisation."
"... (2) the execution risks that the entirely new senior management structure will face in completing the significant, far-reaching restructuring that the bank will need to undertake over the course of several years."
Co-op Bank's senior unsecured debt and deposit ratings has been downgraded a notch to Caa1 and been put on a developing outlook. Its standalone bank Financial Strength Rating is down a notch to E.
Moody's also cut the Co-op Bank's subordinated debt and junior subordinated debt ratings to Ca and Ca from B2 and B3, with a negative outlook. The short-term ratings have been affirmed at Not-Prime.
The Co-op brushed off Moody's latest announcement.
"As our RNS statement indicated yesterday, Moody's response is entirely anticipated and we expect the rating agencies to improve their ratings in due course upon successful completion of the Exchange Offer," said a Co-op statement.
"As a result of the capital actions announced yesterday, the bank is significantly increasing its capital base ... which will enable it to move forward on a stable footing as a focused core relationship bank, serving retail and SME customers."
The British high street bank, which prides itself on its ethics, has already said it will carve off toxic loan assets into a so-called 'bad bank' worth £14.5bn. The assets will then be wound down or sold off.
Moody's had already downgraded Co-op Bank before, which caused Barry Tootell, who was the bank's chief executive, to resign.
Raising the £1.5bn recapitalisation will improve the Co-op's core tier 1 ratio to over 9% by the end of 2013. This ratio will keep rising thereafter. The Bank of England's Prudential Regulation Authority, the financial sector watchdog, is demanding a ratio of at least 7% from all banks under the new rules regime.
The Co-op is one of the UK's smallest banks with 4.7 million customers and a 1.5% share of the current account market. However it is a household name in Britain, as the wider group includes supermarkets, funeral services and pharmacies.
© Copyright IBTimes 2023. All rights reserved.