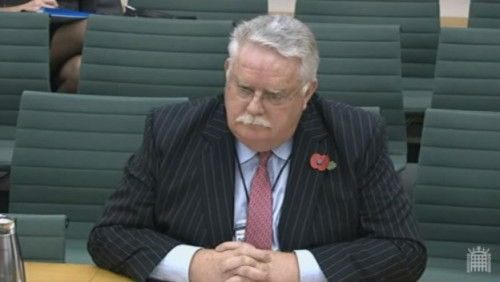 A former Co-operative Bank executive has told politicians that Paul Flowers, who became embroiled in a drugs scandal while chairman of the bank, had "scored well in psychometric tests" prior to his lofty appointment.
However, when speaking to parliament's Treasury Select Committee, former deputy chairman Rodney Baker-Bates added that Flowers did not have sufficient experience to run a bank.
During the session he also gave evidence as to why he stepped down at the bank but said it had nothing to do with the bank's £1.5bn capital black hole or the brewing Flowers scandal.
"I wished to resign because of my opposition to Verde (plan to buy 630 branches from Lloyds)," said Baker-Bates.
The Co-op Bank is one of UK's smallest lenders with 6.5 million customers and a 1.5% share of the current account market. However it is a household name in Britain, as the wider group includes supermarkets, funeral services and pharmacies.
Trouble started in May 2013, after the Co-op Bank's head of banking Barry Tootell resigned after rating agency Moody's suggested that the British government may have to bailout the lender.
Moody's slashed the bank's debt rating to "junk" status, due to concerns that the lender had a black hole in its balance sheet.
On 22 November, police arrested Flowers, as part of an investigation into the supply of illegal drugs. He has since been bailed.
Since then, the Co-op launched an internal review on both issues, led by Lord Myners, while the Financial Conduct Authority and the Prudential Regulation Authority have also started their own probes.