Coachella 2015, the year's most eventful and star studded music festival is rocking Indio Valley, California and Sunday would see rapper Drake in action.
If you do not have a ticket to witness this annual double-weekend high on music event of the year, log on to the Coachella for live stream and watch the webcast.
You can also watch the live event below on Youtube:
The popular music event takes place for over two weekends and this year's headliners included AC/DC (Friday), Jack White (Saturday) and Drake, would perform on 12 April.
The April festival is known for its diversities in music, innovative electronic art and popular reunions and this year's reunion includes British shoegazing act Ride and alternative rockers Drive Like Jehu.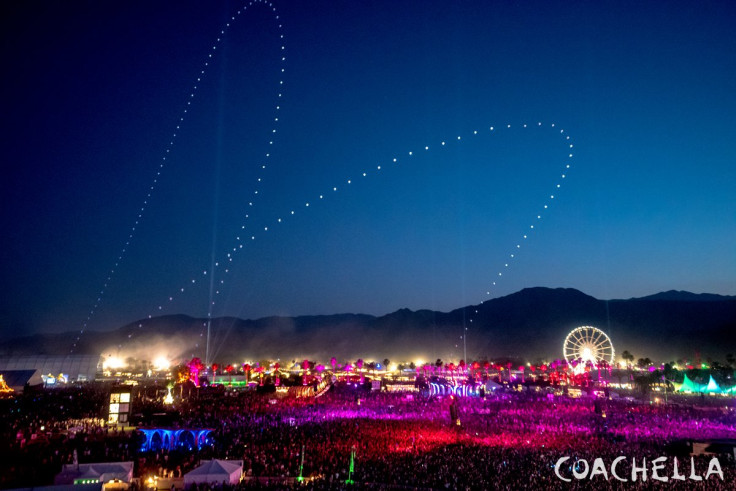 The music festival will also have performances from Steely Dan, Belle & Sebastian, Alesso, David Guetta and Florence + the Machine.
This year's event is currently in the news as Kylie Jenner and Justin Bieber have been seen at the after parties of the event.
Find the complete list of the Sunday music line up below: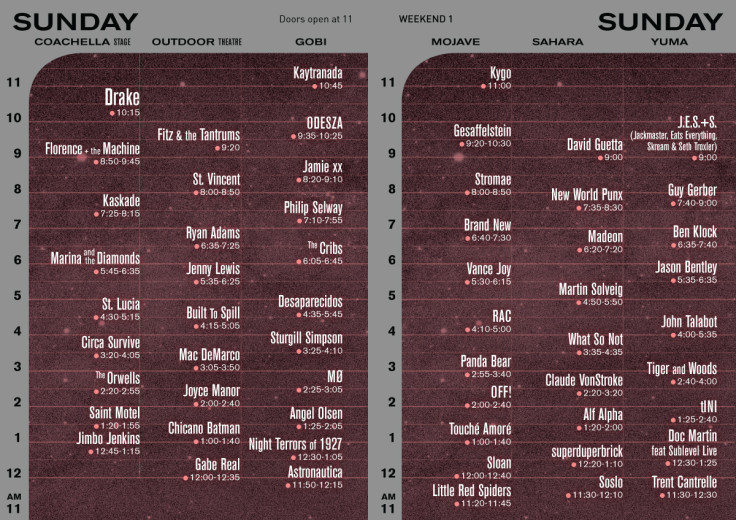 Apart from the YouTube live stream, fans can also listen to artists live on radiobroadcaster SiriusXM's channel, including Alt Nation, The Spectrum, SiriusXMU, BPM and Electric Area. Listeners can also check out sets on the Sirius XM app and online.