Pop legend Madonna shocked the audience during her surprise appearance at Coachella 2015 when she suddenly planted a huge kiss on rapper Drake.
The Young Money hip hop star was headlining the third day of the music festival in Indio, California, when he brought out the 56-year-old singer as a special guest.
Madonna had just finished singing her hit single Express Yourself when she kissed the 28-year-old on the lips, but he clearly was not expecting the PDA as the look on his face was priceless.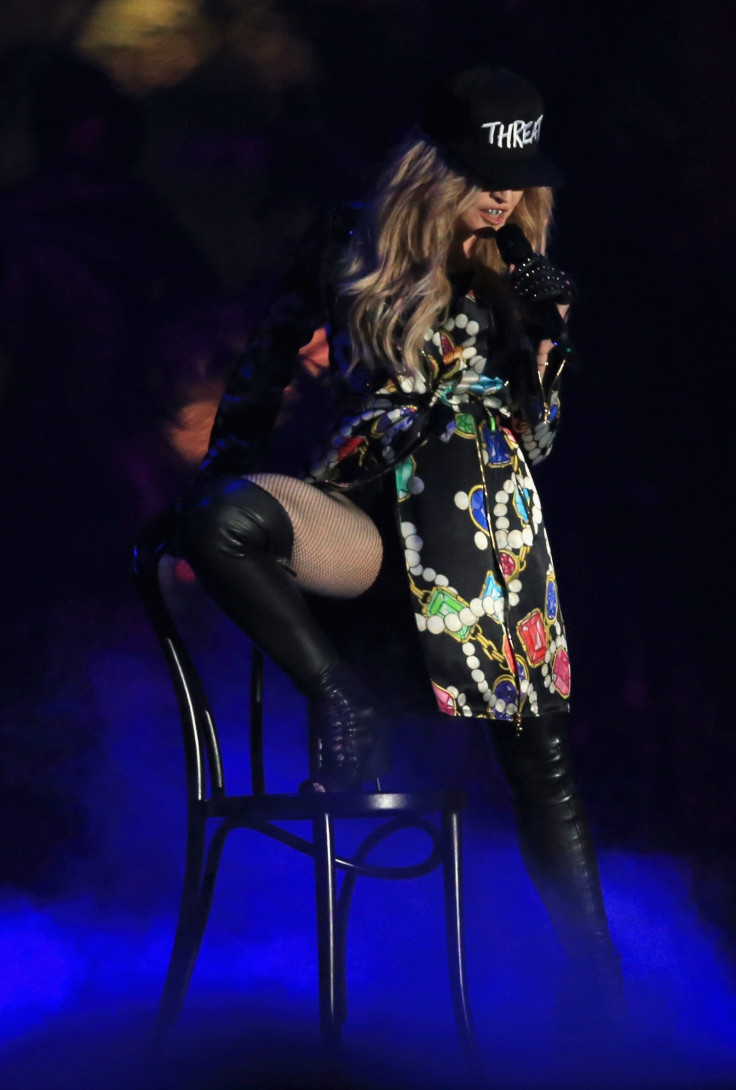 The smooch lasted a good few seconds and at one point, Drake tried to grab Madonna's head but she quickly swiped his hand away. As Drake wiped his face and the audience looked on in shock, the queen of pop strutted off stage while declaring: "I'm Madonna, b***h."
Drake added: "What the f**k just happened?" something which the audience were no doubt wondering themselves.
Needless to say, reactions on social media have erupted since causing Drake and Madonna and the hashtag #Drakechella, has trended for hours:
Prior to the shocking Coachella moment, Madonna had entertained the crowd with a small medley of her hits, including songs Human Nature and Hung Up.
While Drake is yet to speak about the performance, the pop star shared photos of the moment on Instagram with the captions: "Welcome to the Jungle," and "No caption necessary... @coachella. #bestnight#bigasmadonna #b***himmadonna."
It is not the first time the Material Girl singer has enjoyed a scandalous on-stage smooch - back in 2003, she caused controversy after kissing both Britney Spears and Christina Aguilera at the MTV Video Music Awards.
During his headline performance, Drake performed hits from his latest album, If You're Reading This It's Too Late, and previous hit singles including Started From The Bottom and Hold On, We're Going Home.
Watch the Drake and Madonna kiss below: