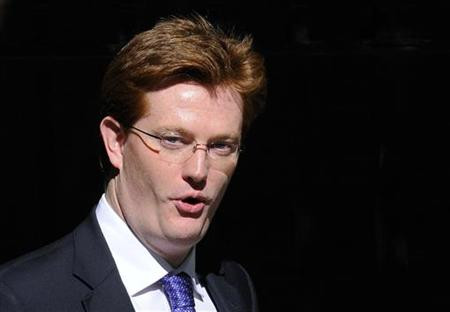 The coalition government has announced the cancellation of a swathe of spending projects announced by the previous Labour government worth £10.5 billion, in its latest moves to cut Britain's budget deficit.
The cuts were announced by the newly appointed Chief Secretary to the Secretary Danny Alexander, who was Minister for Scotland for two weeks until his equally short-lived predecessor David Laws resigned following revelations about his expenses and sexuality.
While Mr Alexander said that the cuts where needed to bring down the deficit the Labour Party accused him of launching an "attack on jobs".
Yesterday Prime Minister David Cameron said that some of Labour's recent spending decisions would have to be reviewed and noted that two thirds of the new projects were in marginal Labour constituencies. The comments were echoed by Mr Alexander who accused the previous Labour government of going on a "pre-election spending spree" despite knowing that there was no money to do so.
Mr Alexander told the House of Commons, "We are determined to tackle the unprecedented budget deficit and bad financial management we have seen over the past decade, but are equally determined to do this in a way that is fair and responsible.
"As a result of the poor decisions made by the previous government, I have taken the decision to cancel certain projects that do not represent good value for money, and suspend others pending full consideration in the spending review.
"We have also found another spending black-hole in the previous government's plans - projects had been approved with no money in place to pay for them.
"I am determined to deal with this problem head-on and ensure we never see this kind of irresponsible financial planning in government again"
However Liam Byrne, Shadow Chief Secretary, responded to Mr Alexander saying, "Both the country and the Liberal Democrat party beyond will be aghast this afternoon at your attack on jobs, your attack on construction workers, your attack on the industries of the future and the cancellation of a hospital.
"Let me ask you: what could be more front line than this? In five minutes this afternoon you have reversed three years of Liberal Democratic policy of which you were the principal author. What a moment of abject humiliation."
The most expensive project to be axed is planned improvements to A14, which was to cost £1.1 billion.
However by far the most contentious cuts, among Labour MPs at least, was the scrapping of an £80 million loan to Sheffield Forgemasters that would have been used for a 15,000 tonne press to supply components for nuclear power stations. The loan would have created 180 jobs.
The decision not to build a planned £450 million hospital in North Tees and Hartlepool also incensed Labour MPs, especially those from the north of England, who claimed it made a mockery of the coalition's pledge to protect frontline services.
Deputy Prime Minister and Liberal Democrat Leader and Sheffield MP Nick Clegg, defended the cancellation of the loan to Sheffield Forgemasters saying that it was a "calculated ploy" to gain votes in Sheffield.