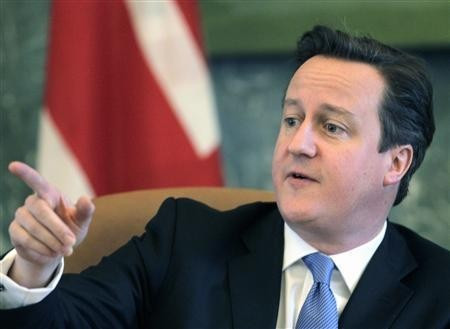 The Coalition Government has announced it will bring forward a bill to introduce a statutory register of lobbyists before the summer recess.
Amid a mounting scandal over politicians selling influence to the highest bidder, a Number 10 spokesperson said: "A green paper had been published and received a number of responses. Cross government work was ongoing and proposals would be set out in the near future."
It follows the cash-for-questions scandal involving two Labour peers, Baron Mackenzie of Framwellgate and ex-cabinet minister Lord Cunningham, suspended from the House of Lords for apparently agreeing to ask questions in exchange for cash.
Another House of Lords Peer, Lord Laird resigned from the Ulster Unionist Party after getting caught out in a sleaze sting by journalists. The scandals came just days after Tory MP Patrick Mercer resigned the Tory party whip after being filmed in a BBC Panorama undercover reporters agreeing to ask questions in the House of Commons about Fiji in return for a payment.
However, the scheme threatens to provoke a political row as it is coupled with fresh controls on the trade unions.
The Coalition's planned Bill - agreed following a meeting between David Cameron and Nick Clegg - would reduce the amount unions could spend on general election campaigns and introduce new outside checks on union membership.
On the issue of power of recall - the legislative power for voters to be able to remove erring politicians for misdemeanours in public office - the government had published a white paper and draft Bill. Responses had not returned a clear consensus and work was also on going.
Asked about Lynton Crosby's role, the Australian political strategist recruited by Mr Cameron whose firm works for alcohol and tobacco giants, the PM said that he was an employee of the Conservative Party.
Critics had accused Mr Cameron of delaying action on a register because of the influence of the Conservative electoral strategy adviser.