Betting odds on David Cameron's naughty coalition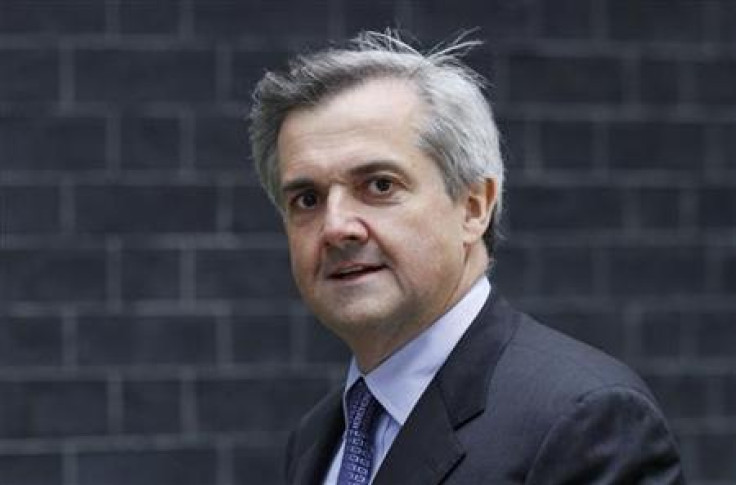 An online betting website features a long-running table of odds on which cabinet minister will be the next to resign or be sacked.
The top five is basically a Who's Who of recent political indiscretions and brushes with the British media and it reads like this:
Chris Huhne: 0.75/1
The Energy Secretary is currently facing allegations that he persuaded his wife to take speeding points on his behalf.
Kenneth Clarke: 5/1
Yesterday made a gaffe about differing levels of severity regarding rape on a BBC Radio 5 phone in show.
Vincent Cable: 6/1
Got a ticking off and reduced workload after unwisely declaring "war" on Rupert Murdoch in front of secret reporters.
Andrew Lansley: 7/1
No bad behaviour as such but his ideas for NHS reform aren't massively popular.
Liam Fox: 11/1
Frequently leaking letters which disagree with the Prime Minister's plans.
David Laws isn't on the list because he resigned from the coalition barely before it had a chance to get going. He's being investigated by the police over expense claims that he made. Last week he apologised to the House of Commons and was suspended for seven days after breaking rules on MPs' expenses.
Is this a naughty coalition or is this nothing new - the politics soap opera continues?
The previous Labour government had its fair share of scandal. Peter Mandelson returned to Gordon Brown's cabinet in 2008 after two previous resignations for his actions in Office. David Blunkett also resigned twice, John Prescott had an affair and punched a farmer.
Nothing new
It's also difficult to forget the deluge of resignations and criminal proceedings sparked by the Telegraph's investigation into MPs abuse of Parliamentary expenses in 2009.
But this new coalition seems to have packed in quite a lot of misbehaviour in a short space of time. Could it be that the newspapers are more powerful, ubiquitous and competitive for a story today as the internet and rolling news grow more and more influential?
Or could that just mean that we're more aware of these occurrences when the actual frequency of offending remains the same?
Interestingly it's mainly the Liberal Democrats causing trouble. Perhaps they're rebelling against Conservative control or could it be that the Tories are better at covering misdeeds that we might not have heard about?
But the main question being asked on Smarkets.com is simple, who's next?
© Copyright IBTimes 2023. All rights reserved.