Coca-Cola Goes Green With Healthier 'Life' Drink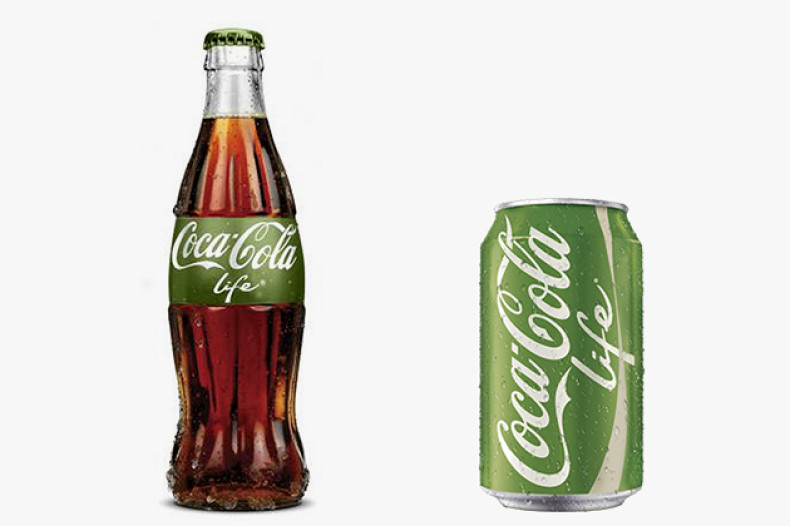 Coca-Cola has announced plans to release a healthier version of its famous drink, in a bid to help tackle obesity.
The soft drinks giant unveiled Coca-Cola Life, which shuns the brand's classic red branding for green, and said it will hit UK fridges in the autumn.
It contains a third less sugar and a third fewer calories than its mainstay original version and gets its flavour from natural ingredients rather than artificial sweeteners.
The new flavour, which has already been piloted in Argentina and Chile, comes after the American brand committed to the government's Public Health Responsibility Deal, which encourages healthy lifestyles.
It is the first drink in eight years that Coca-Cola will have introduced, since its Zero range first came out, but Life has already been criticised by campaigners.
They say the drinks credentials are not as healthy as suggested because Life still contains more than four teaspoons of sugar per 330ml can, a quarter of a child's recommended daily intake.
The Children's Food Campaign said: "Fundamentally, this is about a company launching a sugary product to encourage more people to consume a substance that contributes to a range of dietary and health-related problems, including diabetes. Coca-Cola appears to be using the cover of the government's discredited responsibility deal to seek acclaim for bringing out a product that still contains over four teaspoons of sugar per 330ml can"
But James Quincey, president of Coca-Cola Europe, said: "We were early signatories to the UK government's responsibility deal and, as we work with others across society to address the public health challenge of obesity in the UK and across Europe, we will continue to take actions that help people balance their lifestyles."