Green Mountain's Stock Soars on Coca-Cola Partnership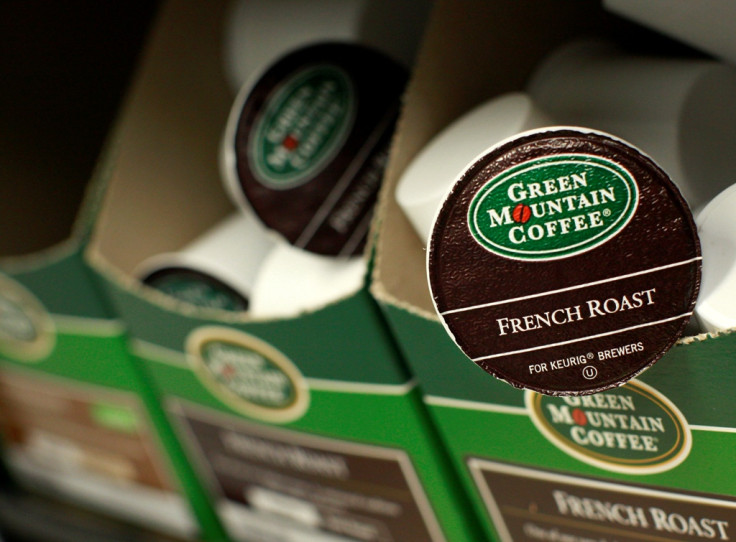 US-based Green Mountain Coffee Roasters' stock soared as much as 60% in after hours trading on 5 February on news that Coca-Cola had picked up a 10% stake in it for $1.25bn.
That rally helped Green Mountain add about $5bn (£3.1bn, €3.7bn) to its market cap.
The company's shares settled 42% higher at $114.85 in extended trading on 5 February, valuing the firm at around $12bn.
Green Mountain, the maker of the popular Keurig single-serving coffee machine, proposes to enter the at-home carbonated cold drinks market, where SodaStream International operates.
Under their 10-year deal, Coke, the world's largest soda company, and Green Mountain will collaborate to introduce Coca-Cola products on Green Mountain's upcoming machine that will dispense cold beverages.
The Keurig cold system is expected to hit the market in late 2014 or early 2015. It would dispense cold beverages "including carbonated drinks, enhanced waters, juice drinks, sports drinks and teas," the companies said in a joint statement.
SodaStream' stock dropped some 13% on the news and retreated 3.9% to $34.39 in extended trading on 5 February.
Green Mountain has retained the option to sign deals with other cold drink makers, chief executive Brian Kelley, who worked at Coca-Cola before joining the Vermont-based coffee roaster, told Reuters.
That includes Coke rival PepsiCo, which last year shot down rumours it planned to acquire SodaStream.
Pursued by Reuters, Pepsi refused to comment.
"We'll do deals with brands consumers love," said Kelley, who added that Green Mountain had coffee deals with chains such as Starbucks and Dunkin' Donuts.
The deal is "not sweet news for billionaire David Einhorn, either. His Greenlight Capital hedge fund has held a big short position on the coffee company he has roasted for months for 'cooking' its books," said MarketWatch's Jim Jelter.
"Maybe a few Coke bookkeepers will make the trek to Vermont as part of the deal," Jelter added.
Profits Jump
Green Mountain separately reported a higher-than-expected quarterly profit on 5 February.
The company said net income rose 28% to $138.2m, or 91 cents per share, for the fiscal first quarter ended 28 December 2013.
On an adjusted basis, the company earned 96 cents per share, six cents higher than what analysts had on average forecast, according to Thomson Reuters I/B/E/S.
Net sales rose to $1.39bn.
© Copyright IBTimes 2023. All rights reserved.