Cocks Not Glocks: Students strap dildos to bags in protest at new campus carry laws
Organisation has handed out 4,300 dildos, donated by companies supporting the cause.
A large protest is set to take place Wednesday (24 August) at the University of Texas against a recently passed law saying that students will be allowed to carry concealed weapons on campus. Students involved are attaching dildos to their backpacks in protest that guns will now be allowed on the university, but they can still get cited for carrying a sex toy.
"The State of Texas has decided that it is not at all obnoxious to allow deadly concealed weapons in classrooms," said the Facebook event, hosted by the Cocks Not Glocks movement, "however it DOES have strict rules about free sexual expression, to protect your innocence. You would receive a citation for taking a DILDO to class before you would get in trouble for taking a gun to class.
"Heaven forbid the penis."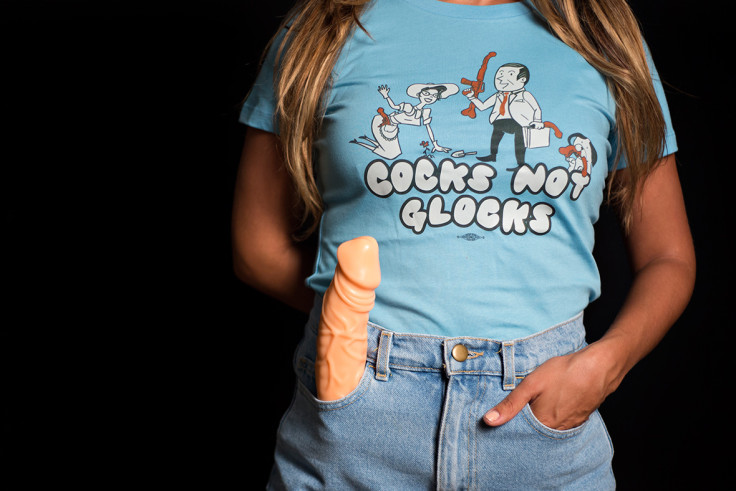 The event starts at 8am local time and coincides with the first day of Long Session classes of the new semester at the university. The so-called Campus Carry law, allowing students to carry concealed weapons on university campuses, came into effect on 1 August 2016. So far the event suggests that 10,000 people are attending.
Local support groups and businesses have been handing out dildos to those who want to take part for the last few days – the Dallas Morning News reported that Cocks Not Glocks had handed out 4,300 dildos donated by adult film companies, a local sex shop and an artist.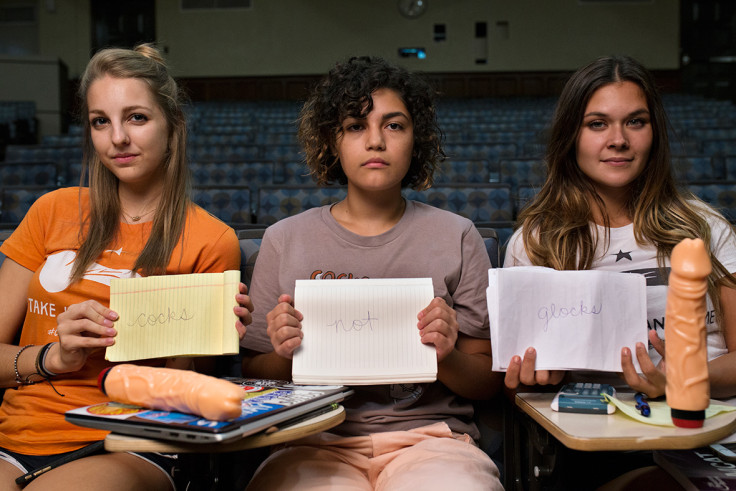 The university has said that the protest comes under the students' right to freedom of expression so they will not attempt to halt the event.
"Just about as effective at protecting us from sociopathic shooters, but much safer for recreational play," Cocks Not Glocks said about the dildo protest, describing themselves as "fighting absurdity with absurdity".
© Copyright IBTimes 2023. All rights reserved.