An international animal welfare charity has taken the last remaining animals from Khan Younis Zoo in Gaza dubbed "the worst zoo in the world". After the zoo fell into financial trouble, images of suffering animals gave it international notoriety.
Since then the charity, Four Paws, had been attempting to find a solution for the animals while giving short term help to the establishment.
On the morning of Wednesday 24 August, the last 15 animals still at the zoo were transported out of the country, for onward journeys to new homes.
The charity said that two porcupines, an emu and a pelican are heading for Jordan's New Hope Centre; other animals, including five monkeys are going to start new lives at Israel's Primate Sanctuary Foundation while Gaza's last tiger, Laziz, is making the longer journey to Lionsrock big cat sanctuary in South Africa.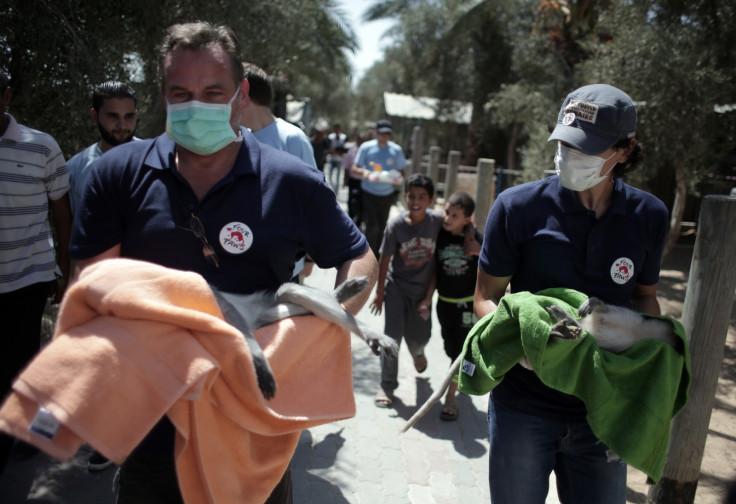 "We were quite worried about whether Laziz would go into his transport crate without any issues," said Four Paws' mission lead, Dr Amir Khalil, "we definitely wanted to avoid anaesthetising him if not absolutely necessary. But the tiger just went straight into the box as if he knew that he was going to a nice home. We were so relieved."
Five vets and two veterinary assistants from Gaza's agricultural ministry were also involved in the operation, helping them gain experience in an area they might otherwise not: "It was important that we took advantage of the opportunity to involve local vets in our work. We hope that they will use this know-how in the future to better help animals in need in Gaza."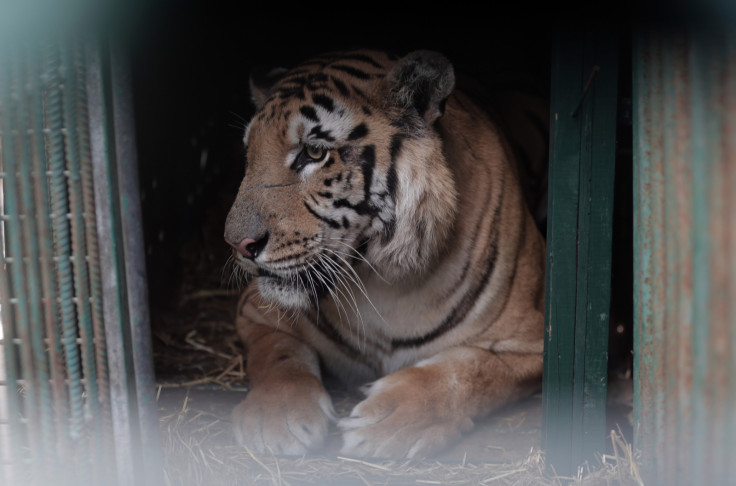 The zoo's former owner also expressed relief at the animal's gaining new surroundings: "Saying goodbye to my animals is very sad for me, but I am incredibly glad that Four Paws has found a nice home for them. I could barely put up with the fact that Khan Younis became known as the 'worst zoo in the world'."
With the last of the animals gone, Khan Younis Zoo will no longer operate. "We are happy that we were finally able to close down Khan Younis Zoo," said Dr Khalil.