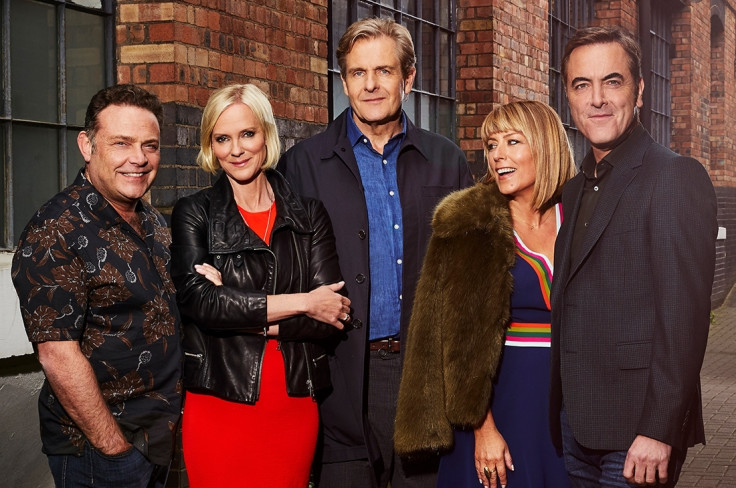 Last year saw the return of ITV's cult comedy drama Cold Feet after 13 years, proving a big success for the channel. A seventh series was inevitable, and tonight (8 September) the show finally returns.
At the end of the show's fifth series in 2003, Helen Baxendale's Rachel had died, leaving James Nesbitt's Adam to raise their son on his own. When the show returned for series six, the drive of the narrative was Adam's love life.
At the start of series six he was engaged to Angela (Karen David) but over the course of the series he met and fell for Leanne Best's sweet neighbour Tina Reynolds.
In the last episode, the pair are together and agree to take things slowly. As series seven opens however, Adam wants to take their relationship to the next level, conveyed through a musical dream sequence set in the maternity wing of a hospital.
Tina is happy where things are though, charting the happy couple for troubled waters.
Meanwhile Jenny and Pete (Fay Ripley and John Thomson) are still together, and keeping things positive following Pete's depression and attempted suicide. With Jenny distracted by work however, Pete finds things difficult at home.
Karen (Hermione Norris), meanwhile, is a successful book publisher having started her own house. When the series starts she's about to launch the house's debut novel.
Last time we saw her she had Eddie (Art Malik) and ex David (Robert Bathurst) wooing her at Adam's party, but fans will have to watch to see what happens next.
David, whose life and career was thrown into chaos when he was accused (but later acquitted) of misappropriating client funds, is rebuilding his life, selling pensions to the elderly.