An orchestra in Colorado is planning on performing special "bring your own cannabis" concerts in a bid to attract a younger audience.
The Colorado Symphony will perform a series of "cannabis-friendly" shows across the state where the possession and use of marijuana has been legal since 2012.
The symphony has been suffering from dwindling audiences and budget and hopes that the shows, entitled Classically Cannabis: The High Note Series, will draw in a new crowd.
"The cannabis industry obviously opens the door even further to a younger, more diverse audience," said symphony CEO Jerome Kern.
As well as the music, plenty of snacks will be available to help fight the munchies.
The performance is not a complete 'anything goes' spectacle and still has some rules and guidance. The event's website state it is strictly BYOC (bring your own cannabis) and the drug will not be sold at the venue. The concert is open only to those aged over 21.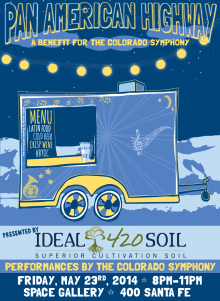 The website also advises that no costumes or thematic clothing is required, but instead those wishing to attend should dress to "impress for an art gallery setting or cocktail hour".
It adds: "Due to the nature of the event, we encourage alternative modes of transportation."
The first three shows will feature small ensembles of symphony players at a gallery in Denver. Martijuana smokers will be given a special area in which to indulge.
The series ends with a concert at Red Rocks, an amphitheatre outside Denver which hosts both classical and modern rock and pop concerts.
While it is not legal to smoke cannabis inside the venue, police have been lenient.