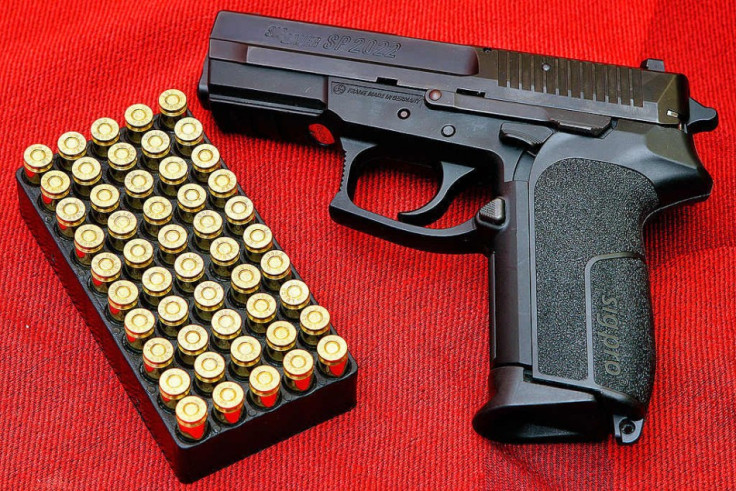 A woman has been arrested after a three-year-old toddler accidentally shot and critically injured a two-year-old on Saturday (3 June). Monica Abeyta, 30, is facing a charge of felony child abuse resulting in serious bodily injury.
Colorado Springs police said it received a report that a two-year-old boy had been shot by the three-year-old inside the home on the 4300 block of Driftwood Drive. Police said the older child was reportedly playing with a handgun when the weapon fired.
According to WCPO, the child was taken to a local hospital, where he was listed as stable but in serious condition.
"I just don't want people to put a bad look on her because of what happened," family neighbour Alazia Gray told CBS Denver.
"Because that's not the type of parent she is. She is a very, very loving parent. Her kids are very, very well taken care of."
According to The Gazette, there is no record of Abeyta being held at the El Paso County jail on Sunday (4 June) afternoon.
Investigators have not said what Abeyta's relationship is to the children. Police also did not reveal the other toddler's gender, specify if the children were related or release information about who else was in the home at the time of the accident.
An investigation is ongoing, according to KOAA News 5.