Colton Haynes' look in American Horror Story season 7 revealed: When will the show premiere?
The Arrow actor says he is 'excited' about AHS season 7.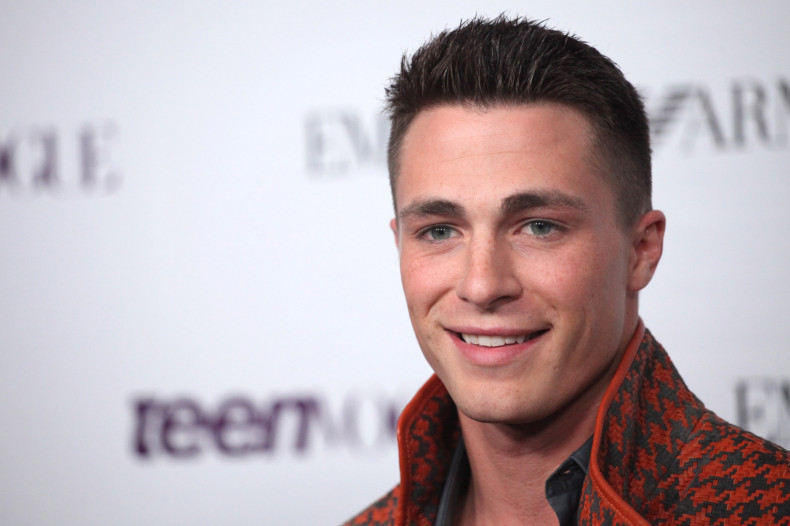 Colton Haynes is the latest addition to American Horror Story season 7 cast as creator and Executive Producer took to Instagram to announce the news.
Murphy shared the first look of Haynes, which features the Arrow actor close face with either blood or lipstick smeared all over his mouth with the captioned: "Welcome to American Horror Story, Colton Haynes"
Haynes, who is engaged to Jeff Leatham, too shared the same photo on Instagram and admitted that he was "excited". The 28-year-old actor wrote, " American Horror Story Season 7...Already feels like home :) So excited @mrrpmurphy"
The Teen Wolf actor is set to join returning AHS stars Sarah Paulson and Evan Peters along with new cast mates, Billie Lourd and Billy Eichner for the politically themed FX anthology series.
Leaked set photos have confirmed that Paulson, Peters are currently filming for season 7 of AHS, but the network has not released the premiere date for the show. The show usually premieres sometime around October- November, but Murphy, however, said that fans could expect to see it sooner.
He told E! News: "It's going to debut earlier than it did before—debut around Labor Day, because I like having it done, sort of by Halloween." Since the annual Halloween festivities falls on 31 October, the show could premiere sometime in November this year.
The show creator also dished about the season 7 plot, which will be based on 2016 US presidential elections. He told E! News, "It's very scary and very fun and very...topical. Anybody who voted in the last election will very much enjoy what it's about."
Sharing details on which characters Paulson will be playing this year, he continued, "I think people literally think Sarah Paulson is playing Hillary Clinton. And I wanted to clarify that that is not true. Horror Story is always about allegory, so the election is allegory. It's our jumping off point. It is about the election we just went through and what happened on that night and the fallout of that night, which to many people, from all sides of the camps is a horror story. And you know, that show is always so fun when it's about the zeitgeist and what we're doing now."
Dishing on whether Clinton and Trump will be part of the season, the EP said, "You'll see them on television. The first 10 minutes of the season, this season, takes place in a very eerie macabre way on election night and there's something terrible that happens in the lives of our characters on election night as they're watching it all go down. Which in itself was a horror story, so it's like a horror story upon a horror story."