Comedian Russell Brand accused of rape and sexual assault
A joint investigation by media outlets claims Brand sexually assaulted as many as four women over a period of seven years.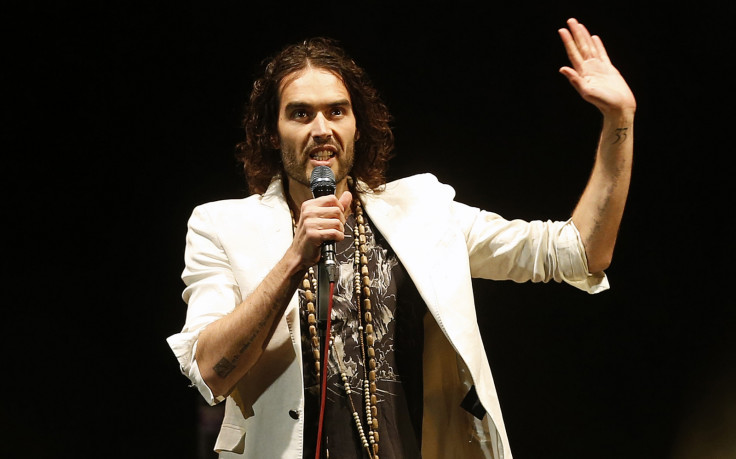 British comedian and actor Russell Brand has been accused of rape, sexual assault, and emotional abuse over a period of seven years between 2006 and 2013.
The actor has denied all allegations, but a joint investigation by the Sunday Times, the Times, and Channel 4's Dispatches alleges that Brand sexually assaulted as many as four women during the aforementioned period.
One of the four women has accused the actor of raping her in his Los Angeles home. The Times has found that she was treated at a rape crisis centre the same day. The publication claimed that they saw her medical records during their investigation. She said that she did not report the incident because she was scared.
A second woman has alleged that Brand assaulted her when she was still in school. He was in his early 30s at the time, and she was 16. She accused Brand of being emotionally abusive and controlling during their 3-month relationship.
She claimed that he once "forced his penis down her throat", and that she had to punch him in the stomach to make him stop, per the revelations made by Dispatches.
A third woman has said that Brand sexually assaulted her while she used to work for him in Los Angeles. The woman claims that he even threatened to take legal action if she told anyone about her allegation.
Brand's ex-girlfriend, Jordan Martin, levelled similar allegations against the comedian in her book. She claimed he assaulted her at the Lowry Hotel in Manchester after finding out she had spoken to an ex-boyfriend.
Meanwhile, the comedian has issued a statement dismissing all allegations, stating that all his sexual encounters were "absolutely, always consensual".
In a video posted online, he said he received "a litany of extremely egregious and aggressive attacks". He said he received letters from a TV company and a newspaper listing "a litany of extremely egregious and aggressive attacks."
"Amidst this litany of astonishing rather baroque attacks are some very serious allegations that I absolutely refute", he said.
He went on to add that "these allegations pertain to the time when I was working in the mainstream, when I was in the newspapers all the time when I was in the movies, and as I've written about extensively in my books, I was very, very promiscuous".
He added: "During that time of promiscuity, the relationships I had were absolutely, always consensual".
Brand has had hundreds of one-night stands and has admitted to sleeping with prostitutes in pursuit of his "sexual destiny". He was previously married to pop star Katy Perry. He had also dated socialite Jemima Khan for a while years ago.
© Copyright IBTimes 2023. All rights reserved.