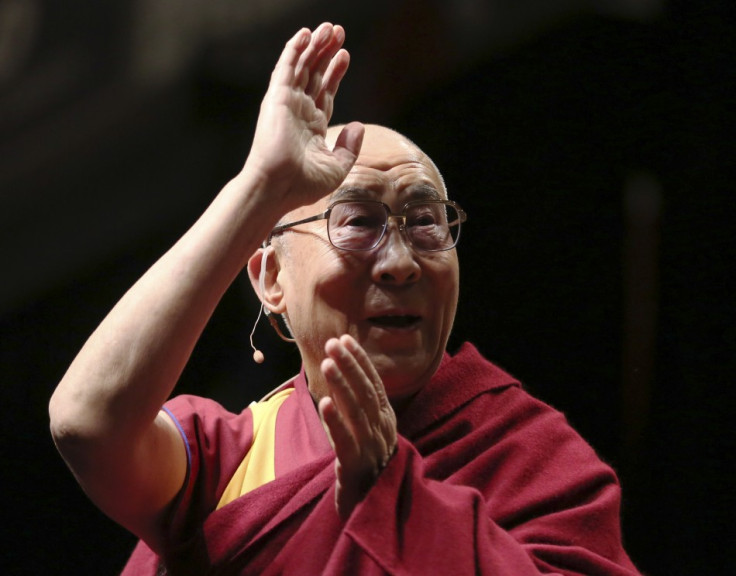 The Dalai Lama has given some unexpected advice when it comes to a life of happiness - celibacy.
In an interview with the Sun during his UK tour, the Buddhist spiritual leader said that the best way to ensure a stable life was to avoid sexual relationships.
His comments came after he was introduced to an audience by Russell Brand, a comedian whose sexual antics were in stark contrast to the Dalai Lama's message.
The Dalai Lama said that those who live a life of intimacy suffer a life with "a lot of ups and downs".
The exiled Tibetan head of state is on a tour of Britain to spread his views on peace and Buddhism.
He told The Sun: "The lay person's life includes intimacy and is quite colourful.
"But in reality there are a lot of ups and downs. Those who are celibate lead lives that are more stable and settled. That is our consolation.
"At the same time you are really free."
He explained that family life leads to commitments and responsibilities that could cause unhappiness - but went on to say that far too many marriages end in divorce.
"An American I visit - first meeting one wife, second meeting another wife, third meeting another wife. The celibate lifestyle is more stable and less trouble," he said.
The 76-year-old made it plain that he judges no-one based on their own private life, something that he proved with an unlikely onstage discussion with famous lothario and former sex addict Russell Brand.
The comedian, who has often explored Buddhist beliefs and practices as a method to overcome his addictions, introduced the Dalai Lama at Manchester's MEN Arena.
Brand said: "Some of you might be surprised to see me here. I've gone from Shagger of the Year three times to introducing the Dalai Lama.
"It has certainly been an interesting journey. The Dalai Lama told me 'we are all just people' and I've taken that on board as I was very nervous meeting him."
The Dalai Lama smiled and described Brand as a strange person, but added: "I think your openness is wonderful."
The spiritual leader has shown a keen interest in keeping up with modern times. He has a Twitter page with a following of almost 4.5 million.
He regularly posts his thoughts and advice on the social networking site, with comments including:
"If you conduct your life on the basis of truth and honesty, it gives you a sense of satisfaction and self-confidence."
"The sole source of peace in families, countries and the world is altruism - love and compassion."
"The many factors which divide us are actually more superficial than those we share."
"The ultimate source of happiness is not money and power, but warmheartedness."