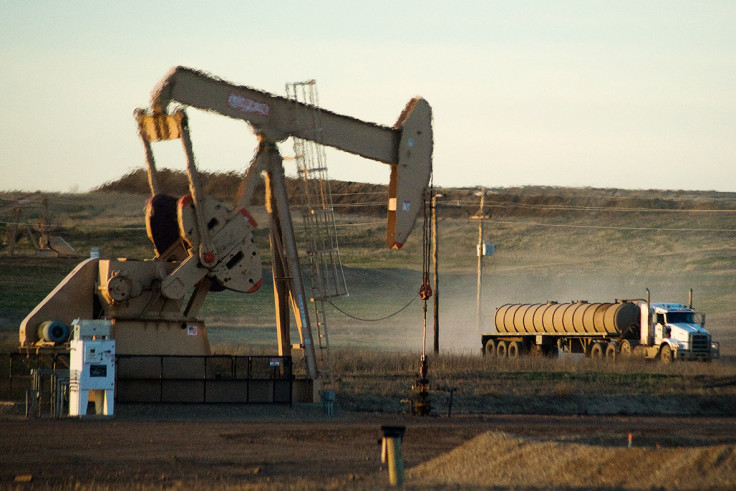 Oil prices surged on Monday (15 May), after Saudi Arabia and Russia agreed to extend an agreement to cut output for a further nine months until March next year.
Speaking at the end of a meeting in Beijing, Saudi energy minister Khalid al-Falih and his Russian counterpart Alexander Novak stated both countries, the biggest oil producers in the world, would do "whatever it takes" to reduce the current oil glut.
"There has been a marked reduction to the inventories, but we're not where we want to be in reaching the five-year average," said Falih.
"We've come to the conclusion that the agreement needs to be extended."
The news was well received by the markets and by 9.34am BST, Brent front month futures contract was up 2.49% to $52.14 (£40.30) per barrel, while West Texas Intermediate (WTI) surged 2.57% to $49.10 per barrel.
Under the terms of the current deal, which began on 1 January this year, members of the Organisation for the Petroleum Exporting Countries (Opec) and other producers including Russia were committed to cutting output by 1.8 million barrels per day in the first six months of the year.
While the statement by Russia and Saudi Arabia was expected, its timing surprised markets, given it came just 10 days before the next Opec meeting.
"With the US taking full advantage of higher prices and increasing output rapidly at the same time, attempts to rebalance the oil market have been more difficult than anticipated," said Oanda's senior market analyst Craig Erlam.
"With any extension likely to keep prices elevated, it will be interesting to see whether the US can continue to ramp up production on the same scale as it has in recent months.
"If so, compliance with any new cut and the rebalancing efforts will be severely tested with both Russia and Saudi Arabia not wanting to lose market share in key markets."
However, Naeem Aslam, chief market analyst at Think Markets UK, warned traders were getting carried away with unjustified optimism, highlighting the current production cut has not been able to produce any substantial results so far.
"The threat of compliance by the members who are agreeing to this production cut still remains a viable risk for oil prices," he added.
"Furthermore, countries like Iran are still ramping up their production and more importantly, US shale oil producers are taking the biggest advantage of the current situation by adding more oil to the global supply glut.
"To be completely optimistic about the future of oil prices rising above the $60 dollar, we need two things: a bigger cut by Opec and a strong demand shock."
Meanwhile, away from the oil market, gold prices rose 0.1% to $1,230.20 an ounce, remaining on track for a third consecutive session of gains.