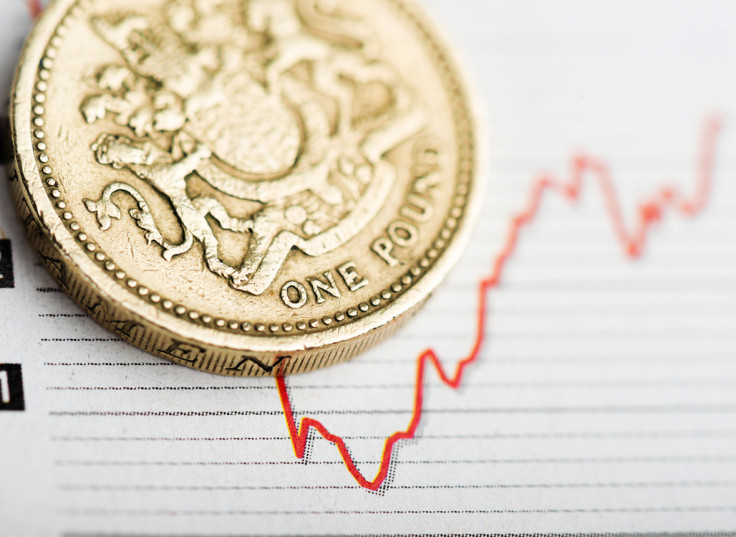 The pound was on track to end the week on a disappointing note, as it continued to nurse the losses stemming from the Bank of England's decision to cut growth forecasts for 2017 from 2% to 1.9% on Thursday (11 May).
Sterling was 0.19% and %0.40 lower against the dollar and the euro respectively, trading at $1.2861 and €1.1814.
Analysts had been anticipating the pound to break the psychological barrier of $1.30 against the dollar in recent days, and the latter's weakness earlier this week due to Donald Trump's decision to fire FBI Director James Comey raised expectations of this happening soon.
However, the hopes evaporated as UK data from yesterday revealed a widening trade deficit, which coupled with the BoE's lower growth forecast and unmoving interest rates has impacted the pound's strength against the dollar.
"Although a growth downgrade from 2% to 1.9% is hardly significantly material in the grand scheme of things, it has been used by traders as motivation to drag the pound lower," said FXTM vice president of market research, Jameel Ahmad.
"The question to ask moving forward is which direction the pound could take next [and] the BoE's negative views on inflation pressures should weigh on investor sentiment for a while."
Across the Atlantic, meanwhile, the dollar was on the back foot against most of its rivals, with the exception of the pound, after a disappointing inflation report.
Inflation as measured by the consumer price index (CPI), the Federal Reserve's preferred gauge of inflation, rose 2.2% year-on-year in April, down from the 2.4% recorded in March and lower than the 2.3% analysts expected.
On a monthly basis, meanwhile, CPI rose 0.2%, in line with forecasts and rebounding from the previous month's 0.3% drop. More importantly, core CPI - which excludes volatile items such as food and energy prices - grew only 1.9% on an annual basis, the first time since October 2015 the rate has fallen below 2%.
"To some extent, this new weakness in price inflation is due to competitive pressures rather than weak demand, so the Fed can afford to discount it," said Paul Ashworth, chief US economist at Capital Economics.
"But even under those circumstances, it increases the downside risks to our above-consensus view that the Fed will hike interest rates three more times this year."
Following the report, the greenback slid 0.40% and 0.46% against the euro and the yen respectively, trading at 0.9166 euro cents and ¥113.34. The dollar was also lower against its Australian and Canadian counterparts, losing 0.57% against the former and 0.16% against the latter to trade at AUD$1.3478 and CAD$1.3675 respectively.